CAREERS:
Explore a culture of art, inclusivity, personal growth and development, supported by a collaborative team with resources that make an impact in your life and the lives of others. We seek to make the world a better, more beautiful place.
We are looking to add valued members to our team! Individuals with experience in luxury sales, marketing, art handling, bookkeeping, and curatorial work are invited to submit their resumes. Each candidate must have an excellent design sense, a pleasant disposition, a demonstrated ability to provide outstanding customer service, and great organization and communication skills – both verbal and written. A keen interest in art and design is ideal.
We welcome talented professionals interested in sharing their gifts! If you are eager to work with our team, we invite you to send us your qualifications for consideration. Send your cover letter, resume, and any supporting materials to be considered for opportunities at Momentum Gallery. Email is preferred with PDF attachments. No phone calls, please.
email@momentumgallery.com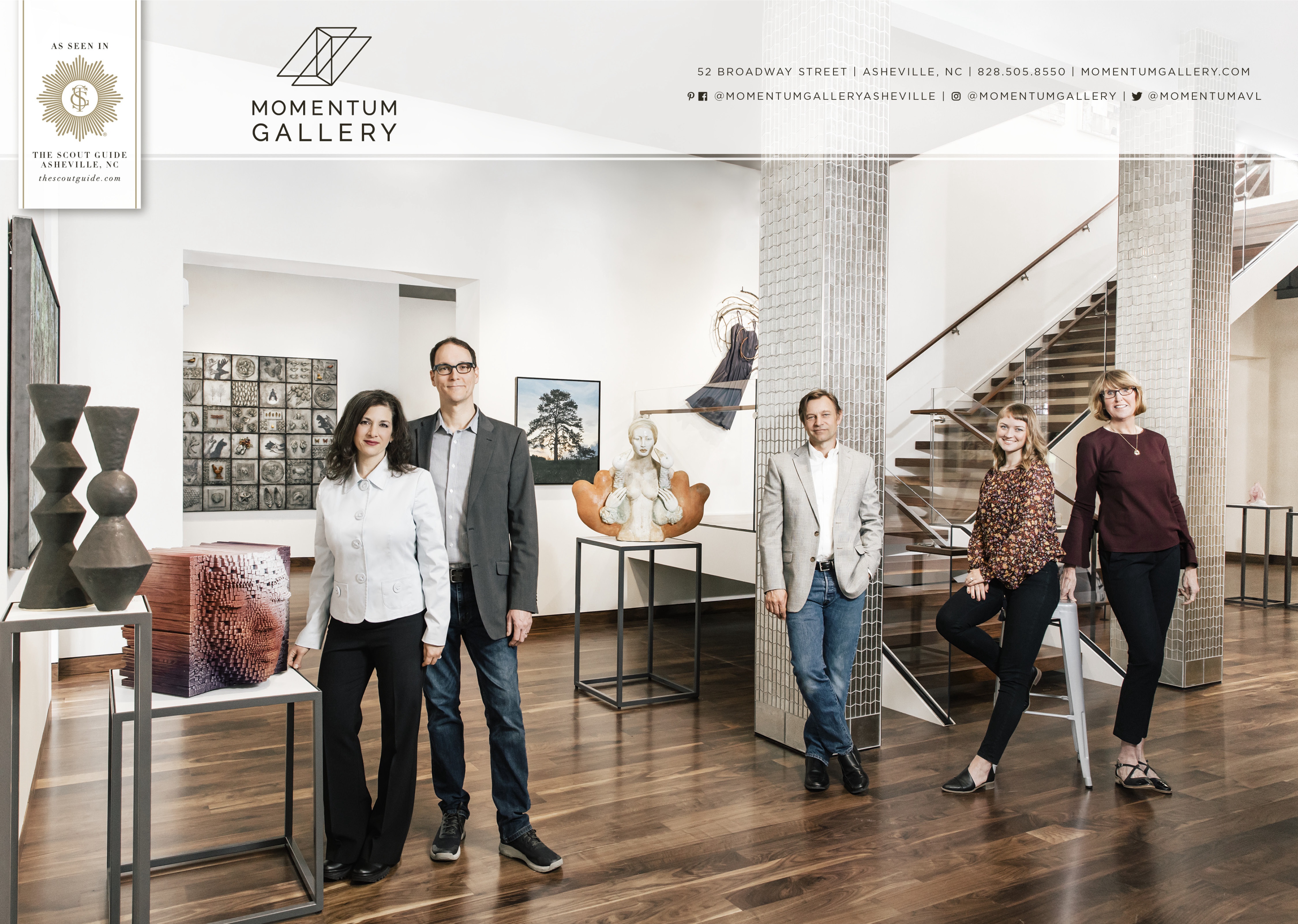 ARTIST SUBMISSIONS:
Should you wish to submit your artwork to Momentum Gallery for consideration, please feel free to email a resume or bio, 5-10 images, along with media, size, and pricing, and a link to your website (if you have one) to: email@momentumgallery.com.
Due to the number of inquiries we receive, we are unable to respond unless we feel there is potential for us to work together. No phone calls please.