Jennifer Halvorson, Thirst I, Cast glass and cast bronze, 2-1/4 x 5 x 3-1/2 inches
Jessica Calderwood, Jennifer Halvorson, and Casey Roberts are featured in a three person exhibition in our North Gallery. These artists create clever and emotive work that tells a story of domestic life. Cyanotype paintings relate to cast glass and mixed media sculpture, depicting still lifes, figurative subjects, and animals engaged in lighthearted and occasionally mysterious situations. All of these artists have a thoughtful approach to the work they create, often imbued with warmth and subtle messages.
Please join us as we welcome these artists to Momentum Gallery, located at 52 Broadway in Downtown Asheville, on Saturday, August 7th, from 4-6pm.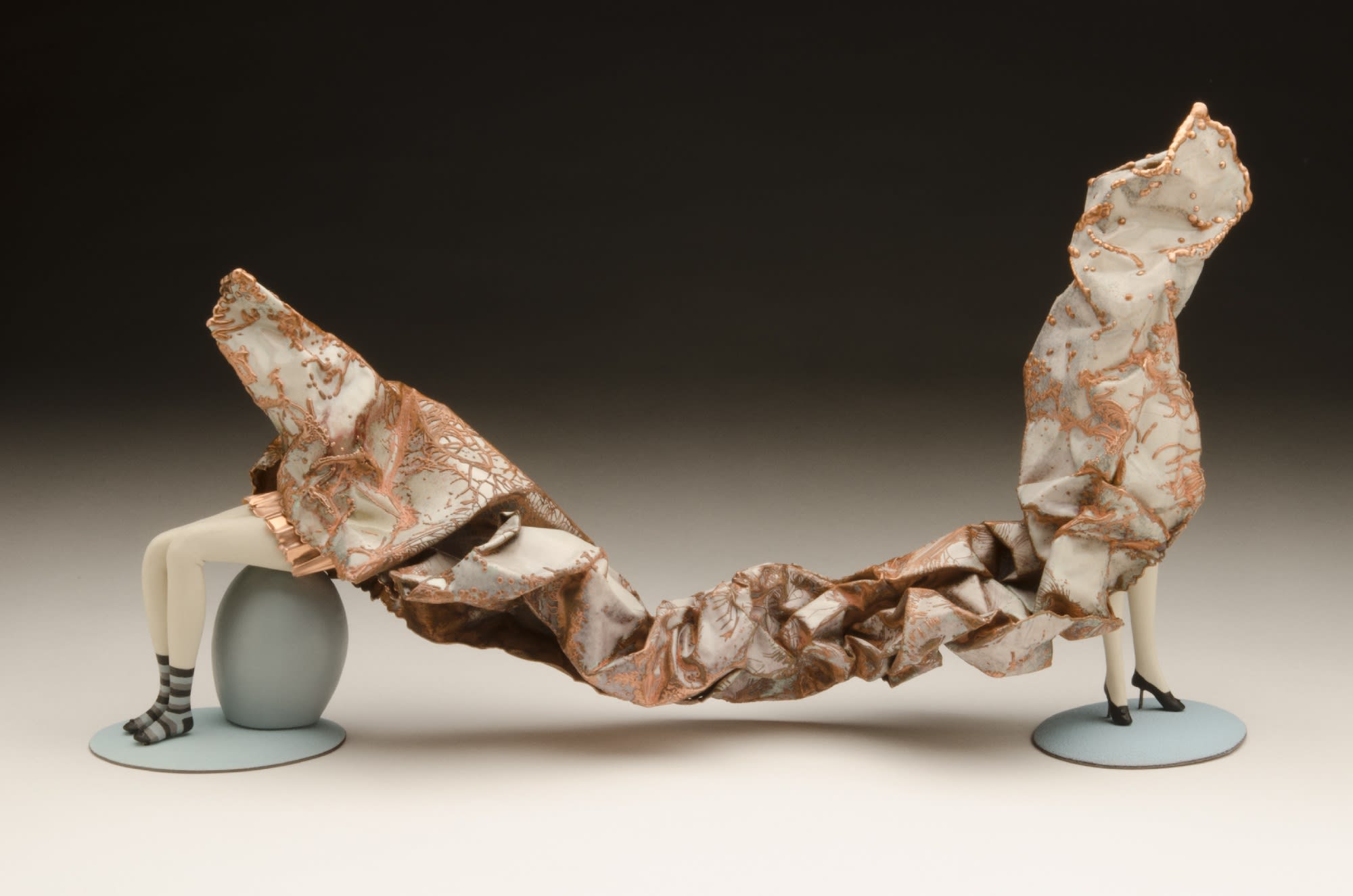 Jessica Calderwood, Public and Private, Copper, electroplated enamel, porcelain, milk paint and steel, 7 x 13 x 4 inches
Casey Roberts, Cat on a Rug with a Ball, Cyanotype Painting on Paper, 60 x 60 inches