We are so excited to open a new exhibition of recent works by gallery artists, Michael Barringer and Jeannine Marchand, and to introduce the works of sculptor Michael Enn Sirvet on Sunday, May 6th, from 5-8pm. All three artists will be in attendance for the opening reception. Vibrant works by abstract painter Michael Barringer complement the sensuous, anthropomorphic sculptures by ceramicist Jeannine Marchand and architectonic works by sculptor Michael Enn Sirvet. This show opens May 6th and runs through June 23, 2018.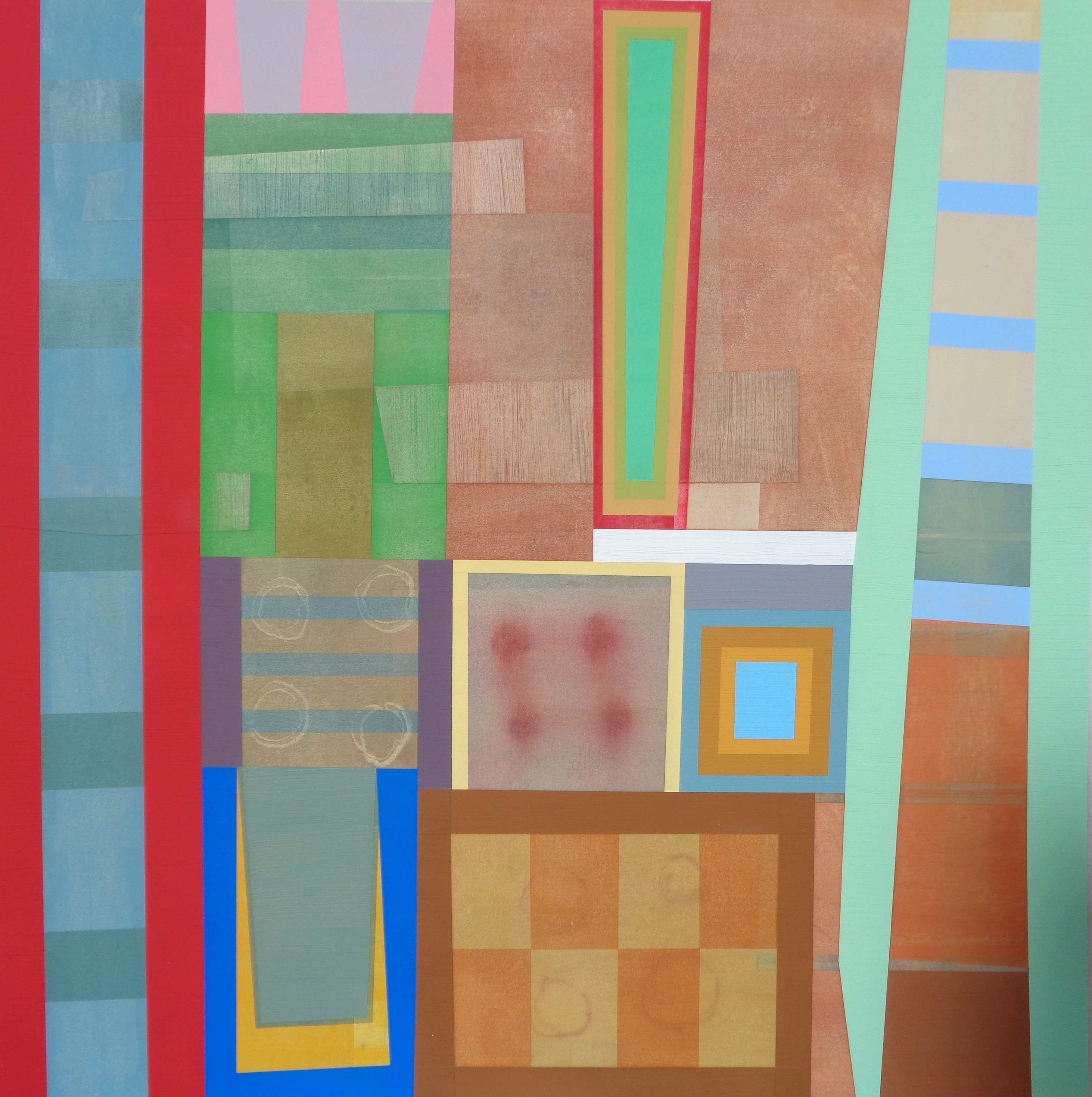 Michael Barringer, GB No. 7, mixed media on canvas, 48 x 48 inches
Michael Barringer's dynamic abstract paintings, draw inspiration from a multitude of sources including poetry, archaeology, astronomy, music, literature, and art history. Michael channels sensations, emotions, and ideas through his work mixing gestural, intuitive mark-making with organic forms, building layer upon layer of gesso, charcoal, pastel, acrylic paints and waxy oil pigment to make complex works that reflect the history of his process.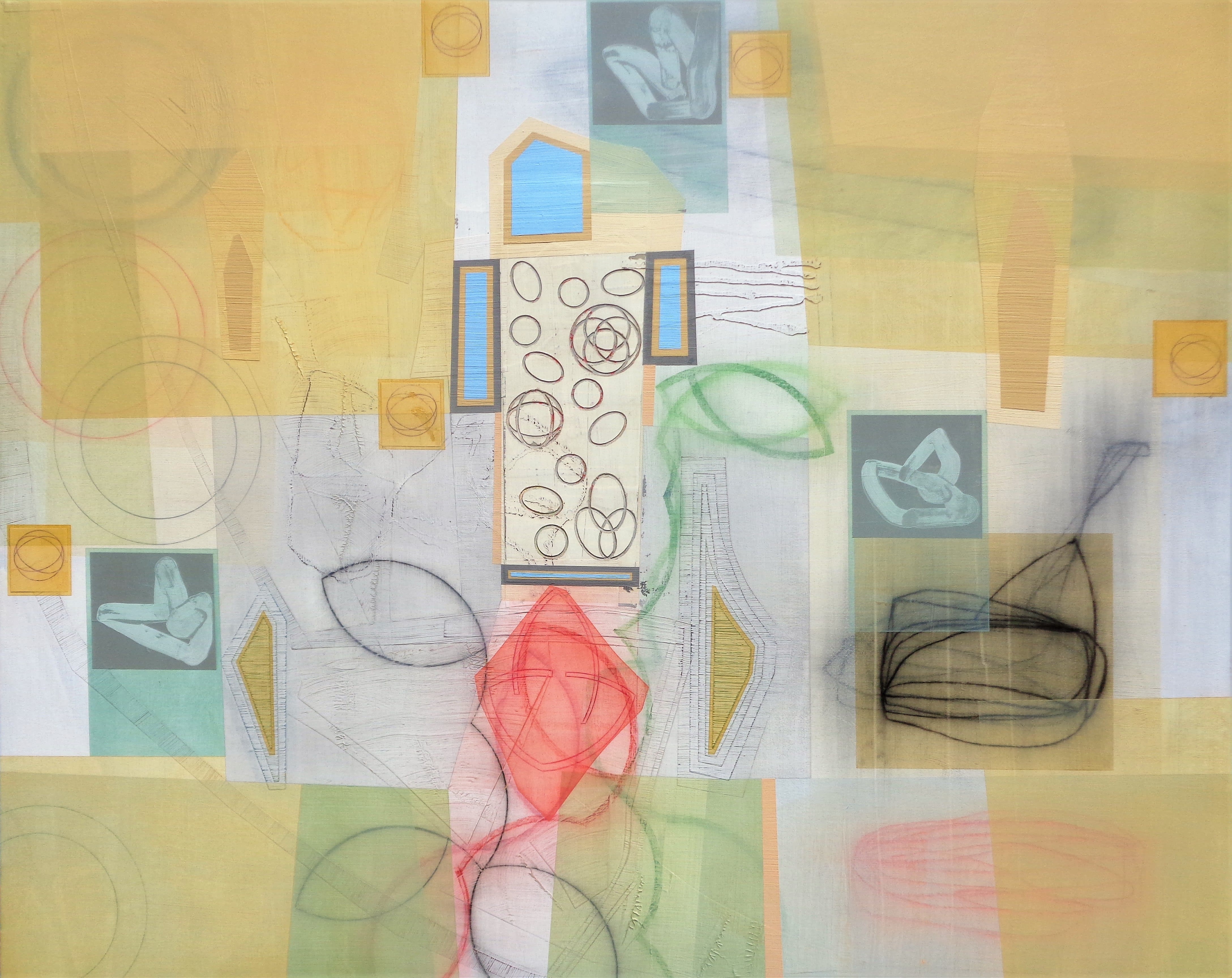 Michael Barringer, Bloomstone (Burnt Norton), mixed media on canvas, 48 x 60 inches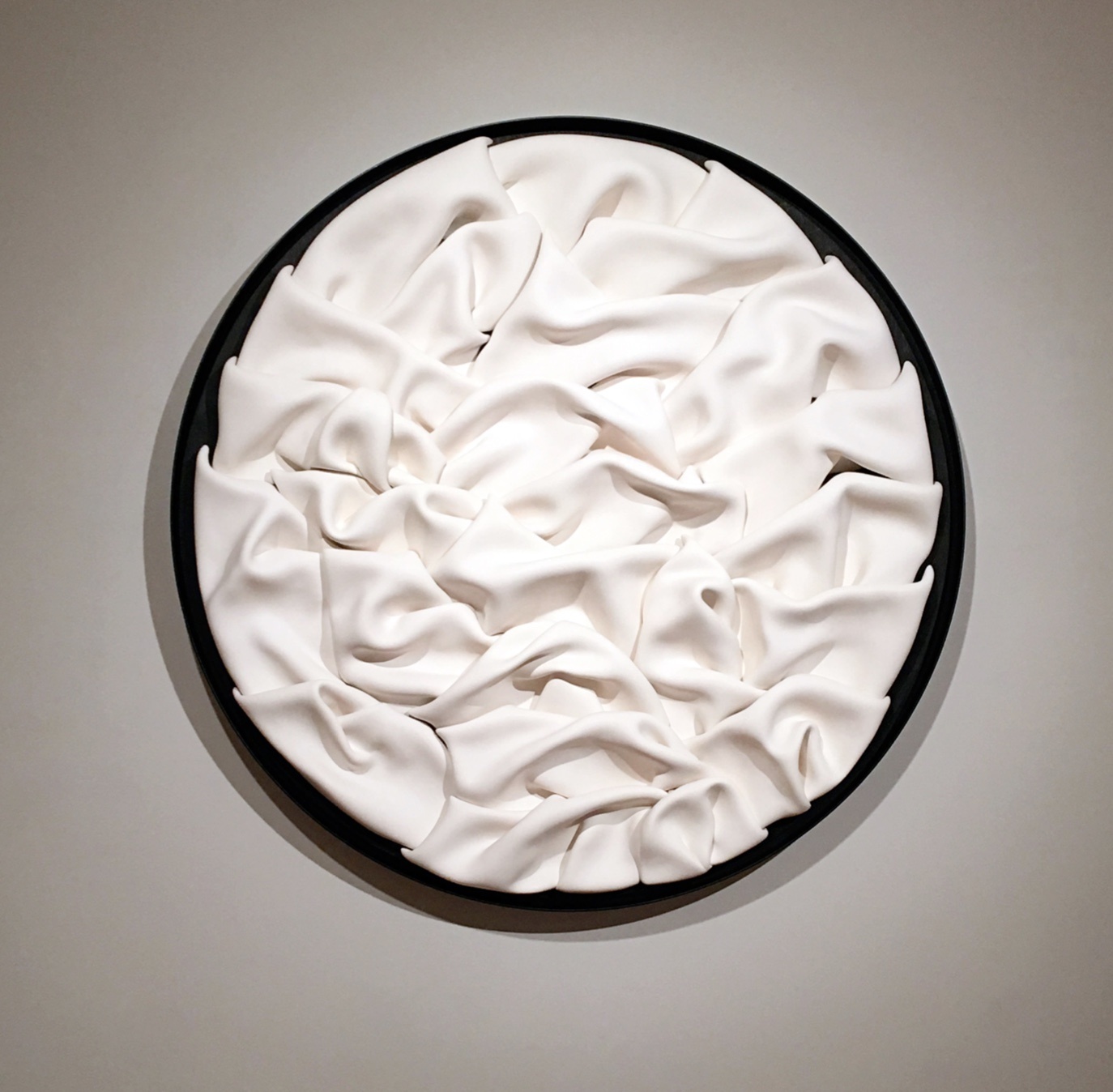 Jeannine Marchand, Folds XCV, unglazed ceramic in steel frame, 50 x 50 x 2 inches
Sculptor Jeannine Marchand's sublime artistry makes unglazed white clay appear like draped fabric nestled within a steel frame. Marchand's freestanding and wall-mounted sculptures are minimalist and modern, yet remain visually engaging and accessible. Their allure comes through smooth, sensual folds thoughtfully arranged in cascading compositions which gently explore interplay of light and shadow.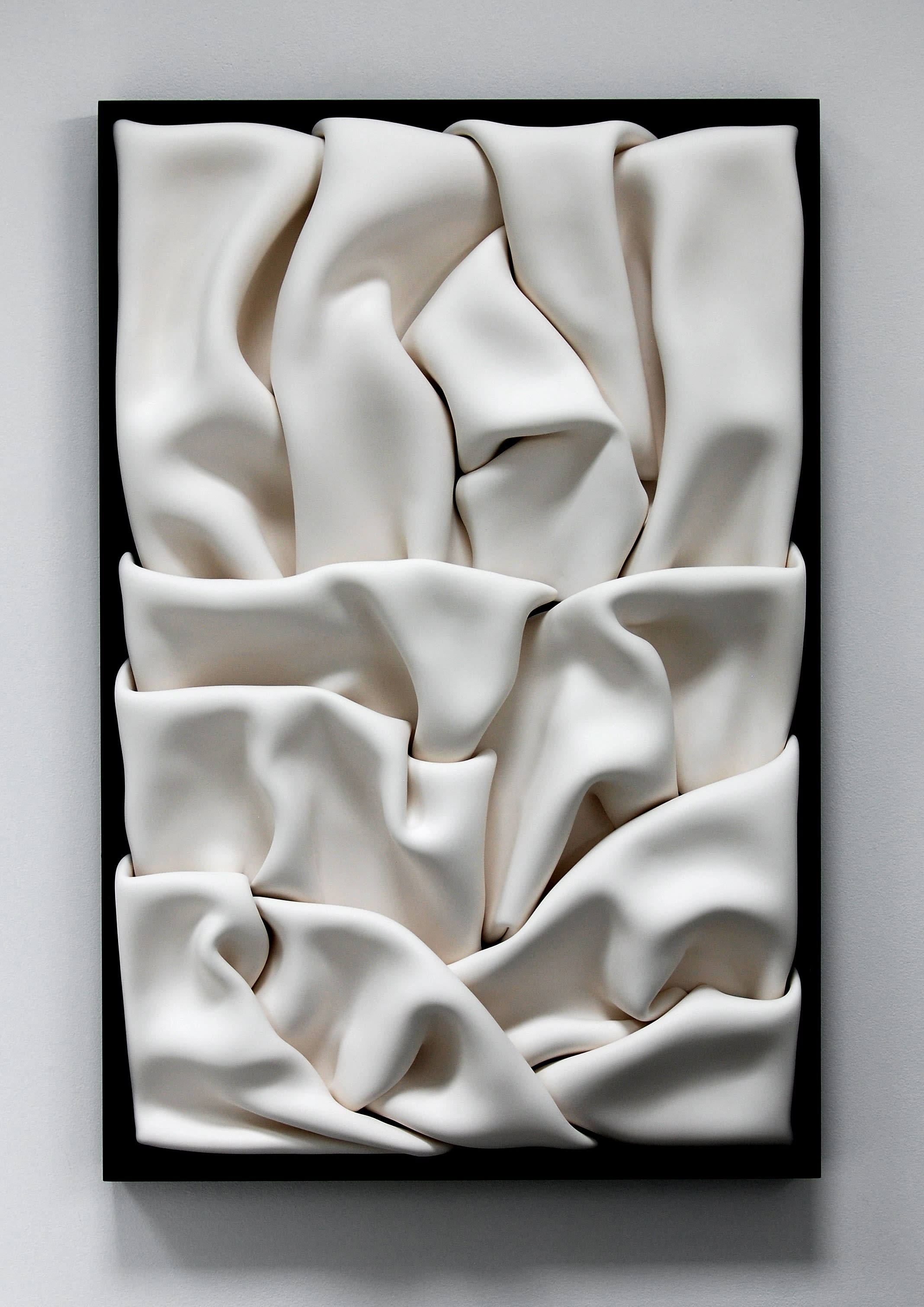 Jeannine Marchand, Folds LXXVIII, unglazed ceramic in steel frame, 36 x 24 x 2 inches
Michael Enn Sirvet, Kasha-Katuwe, powder-coated aluminum, 19 x 22 x 11 inches
This exhibition marks the Asheville debut of Michael Enn Sirvet's sculpture, which can be found in major collections throughout the world. Many of his works feature organic and complex patterns formed from subtractive methods which balance negative and positive space. The artist hopes, "the simple intricacies of my abstracted, purified forms and assemblages will invoke recognition and impart the wonder I feel for nature." Michael's previous career as a structural engineer is evident in his multi-faceted architectural metal, stone, and wood sculptures.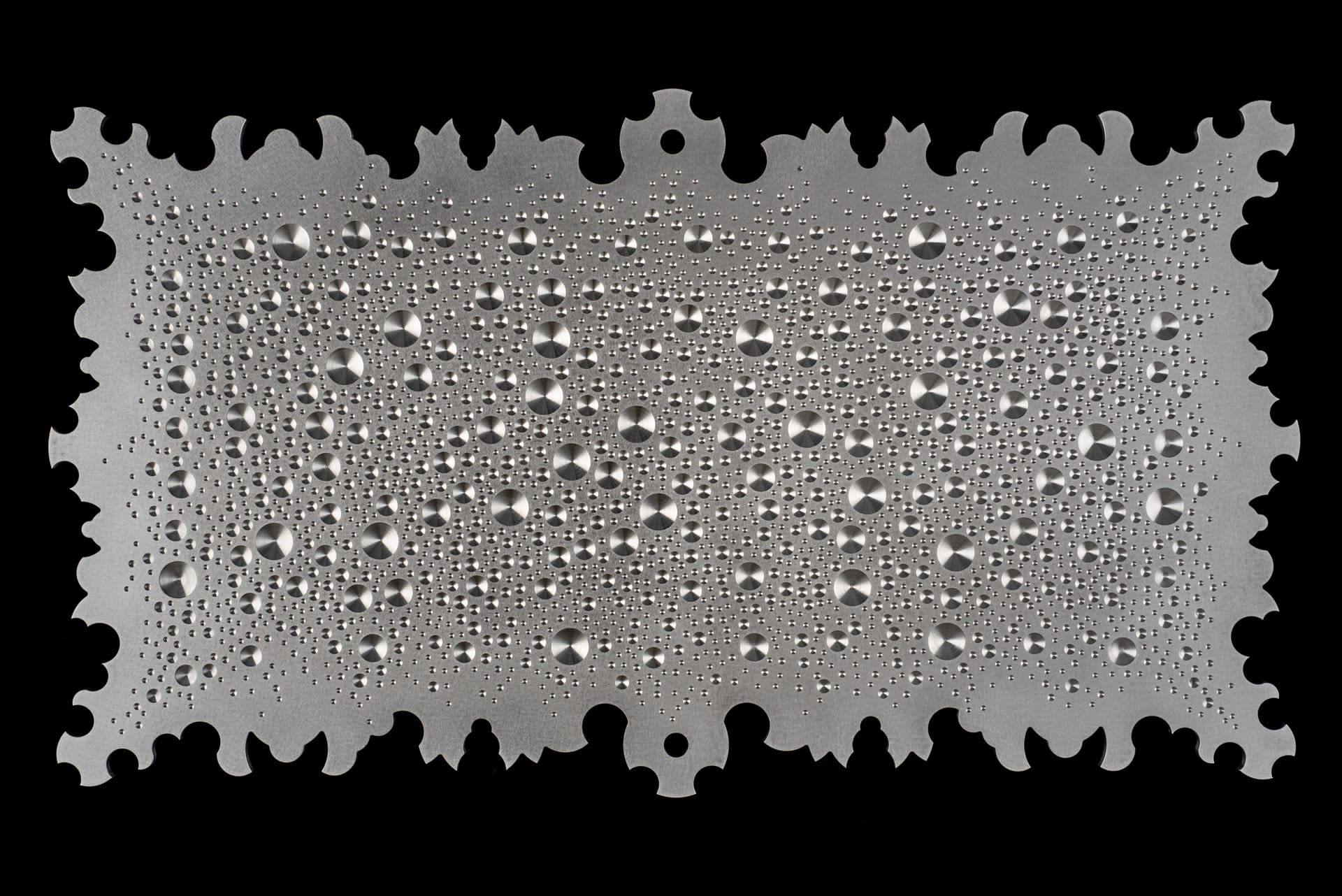 Michael Enn Sirvet, Rousseau Rain Mirror, aluminum, 26 x 44 x 1 inches
An artist reception for this exhibition takes place at Momentum Gallery, located at 24 North Lexington Avenue in downtown Asheville, on Sunday, May 6, from 5-8 p.m. This event is free and open to the public.