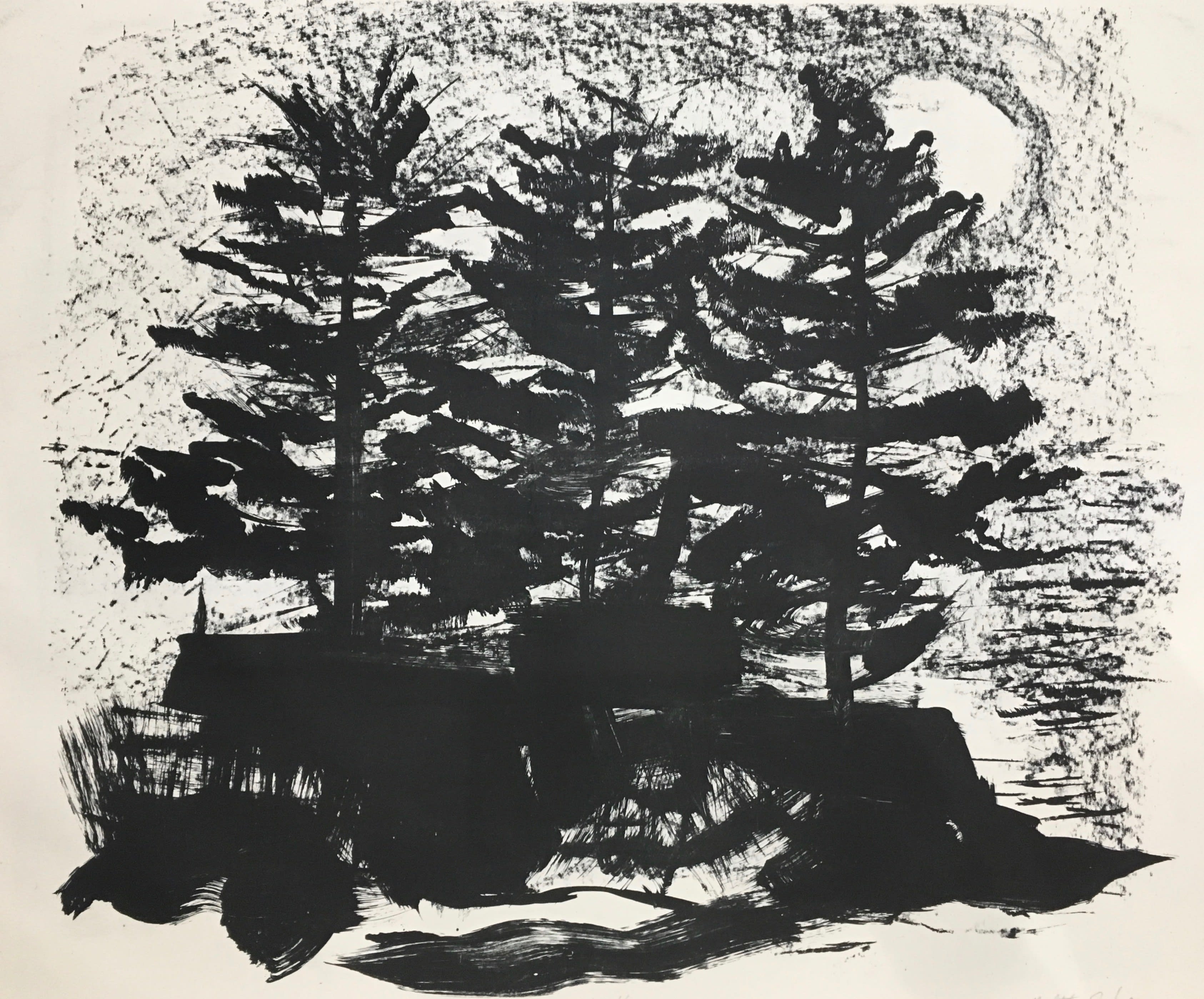 Maltby Sykes (1911-1992), Spruce and Moon, original lithograph, 18 x 22 inches.
Momentum Gallery, located at 24 North Lexington Avenue in downtown Asheville, hosts an opening reception for its first exhibition of the new year - Maltby Sykes (1911-1992) - Thursday, February 13, from 5-8pm. Light refreshments will be provided. All are welcome.
This solo exhibition features a collection of original lithographs and mezzotints printed in the 1950s and 60s by southern modernist Maltby Sykes. Sykes (1911-1992) enjoyed a robust life of world travel and rich experiences learning with noteworthy artists. Having trained with John Sloan in New York, Diego Rivera in Mexico, and André Lhote and Fernand Léger in Paris, Sykes learned about painting and mastered numerous printmaking techniques. Revered by generations of students, Sykes openly shared the knowledge he gained from these masters and retired Professor Emeritus at Auburn University where he taught for many years.
Maltby Sykes (1911-1992), Sunset, Watercolor on paper, 17-1/2 x 23-1/2 inches.

In conjunction with this exhibition, Momentum Gallery is pleased to welcome Marilyn Laufer, Director Emerita of the Jule Collins Smith Museum at Auburn University, Saturday, March 7 at 2:00 pm, for an in-gallery reception and informative talk on Maltby Sykes' work at our 24 N Lexington Avenue location in downtown Asheville. This event is free and open to the public.

Maltby Sykes' sophisticated, mid-century modern prints are often monochromatic with bold and graphic subjects inspired by his travels, mythology and religion, and world events during his lifetime. Momentum Gallery is pleased to present this collection acknowledging the importance of Sykes' contributions in the field of printmaking and his legacy. Sykes once stated that "artists are witnesses of their time." The power of these words cannot be overstated as Sykes presented works representing lunar expeditions, Asian, Cuban and American landscapes, and other pieces relating to the time period he lived. Sykes was the recipient of a NEA grant (1967) and his works are in the permanent collections of a number of museums including the Metropolitan Museum of Art, NY; Museum of Fine Arts, Boston, MA; the Smithsonian American Art Museum, DC; and Asheville Art Museum, NC.

Twenty-five rarely seen original prints and paintings by Maltby Sykes are presented along with a select group of sculpture and studio furniture pieces by gallery artists. This exhibition continues at Momentum Gallery's 24 N Lexington Avenue location through Saturday, March 28th.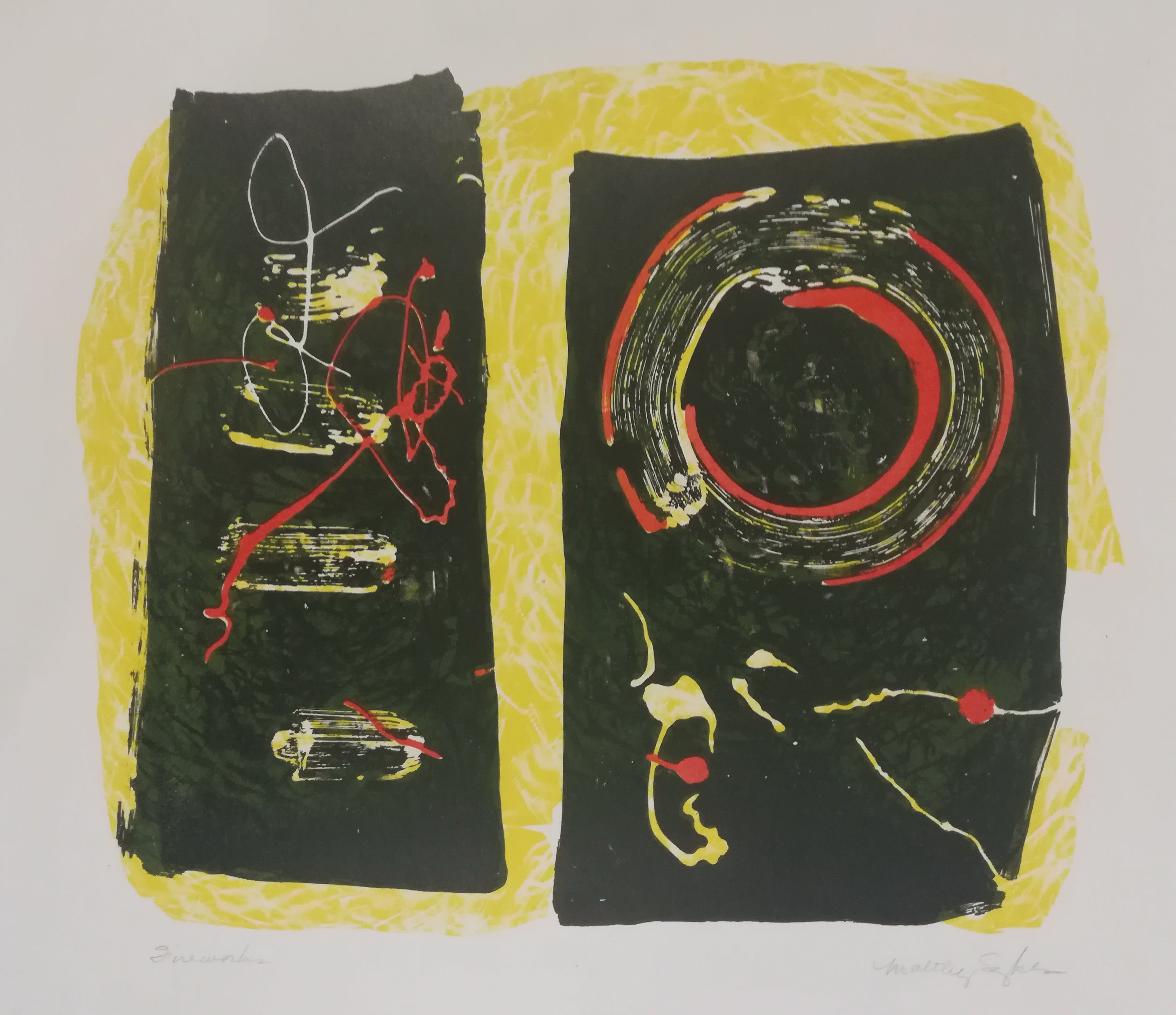 Maltby Sykes (1911-1992), Fireworks, Lithograph, 11 x 13-1/2 inches.