John Littleton and Kate Vogel
Momentum Gallery is pleased to welcome our newest artist partners - John Littleton and Kate Vogel. Internationally known and highly regarded, the husband and wife team have worked collaborativey for the past forty years, designing and creating some of the most recognizable sculptures in contemporary art glass.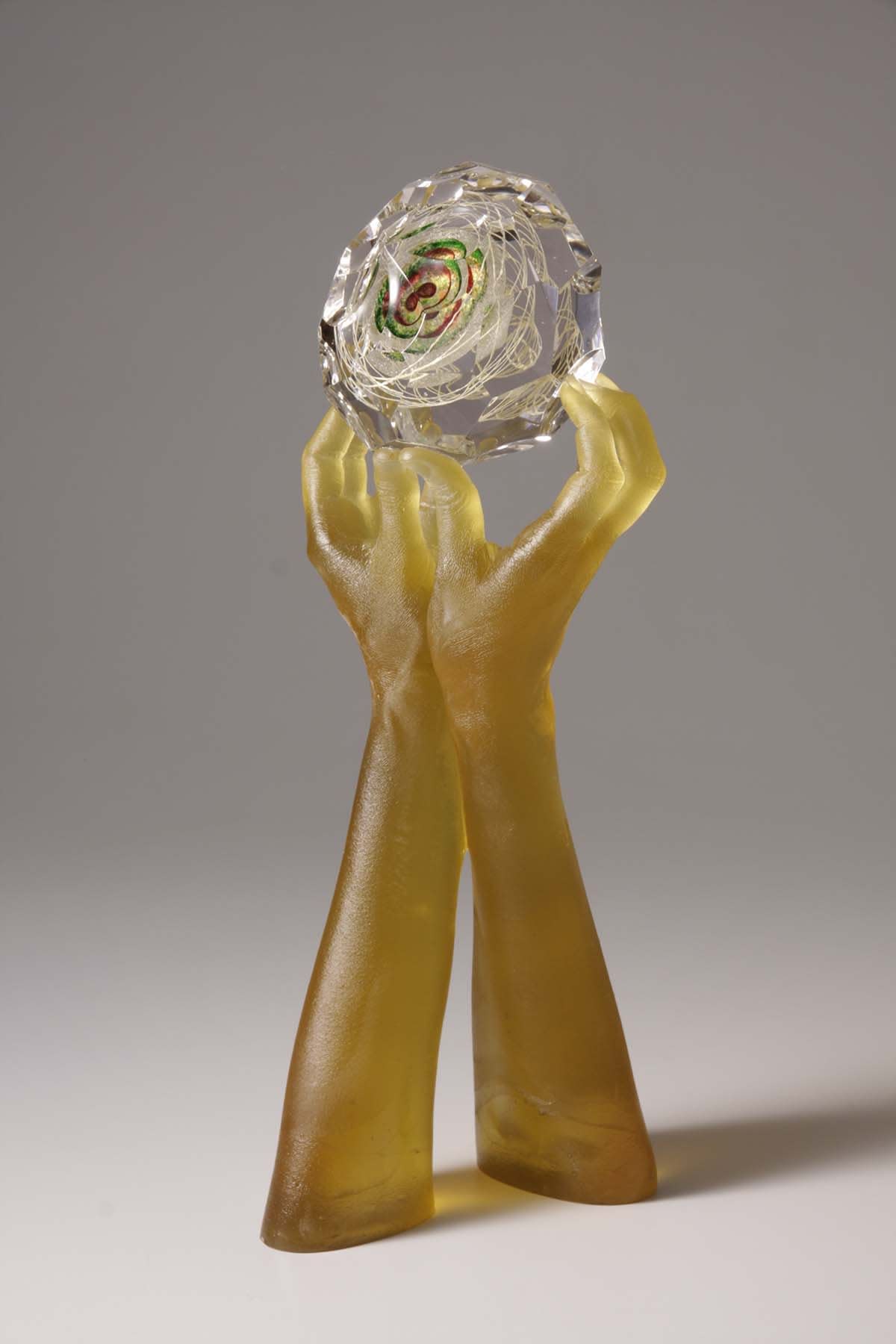 Germination, Cast glass, gold leaf, mica, and fiberglass, 17-1/4 x 7-1/8 x 6-1/2 inches.
An initial collection of unique sculptures from a few of their most iconic series debuts at Momentum's location on Lexington Avenue during the Maltby Sykes opening reception, Thursday, February 13th, 5-8pm. Littleton and Vogel's dramatic ikebana-inspired works combine glass flowers, bronze, and patinaed steel, beautifully-detailed cast hands hold, examine, and offer precious objects, and the meditative and boat-like 'vessels for the soul' suggest the symbolic journey. Recurring figurative imagery combines with lotus blossoms, faceted gemstones, and other clever pairings that tell a story of discovery, wonder, and reverence.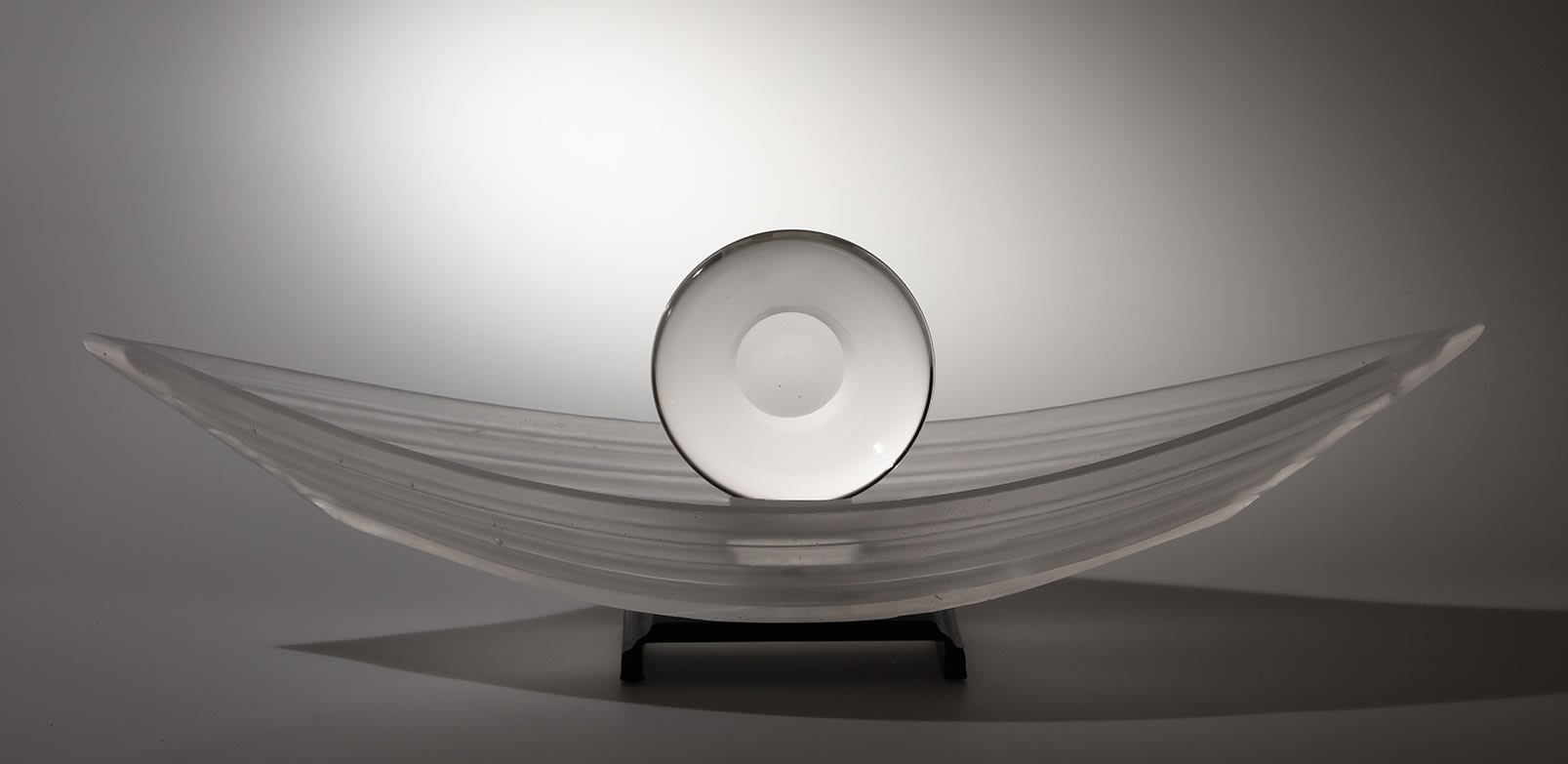 Vessel for the Soul, No. 2, Cast glass, steel, 10-1/4 x 33 x 9-3/4 inches.
John Littleton and Kate Vogel met at the University of Wisconsin Madison, where they received their Bachelors degrees. Since 1979 they have lived in the mountains of North Carolina where they began their collaboration on blown and cast glass in the studio of John's father, Harvey Littleton. In 1980 they moved to Bakersville, NC where they maintain their home and studio.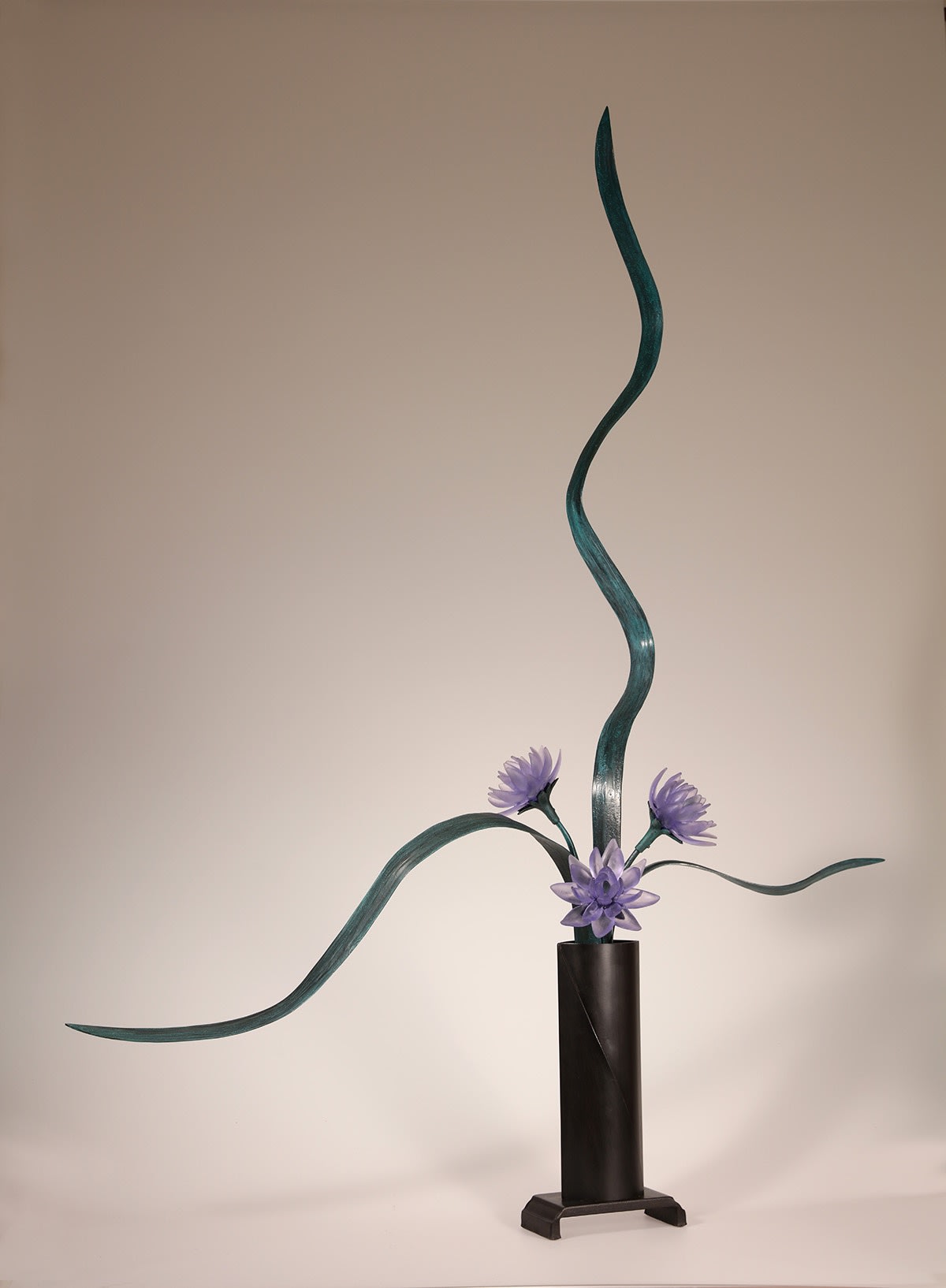 Ikebana Inspiration, Glass, steel, and bronze, 54 x 41 x 10 inches.
John and Kate's work is in public and private collections in North America, Europe, and Asia. They have been spotlighted in magazines, newspapers, television, and are featured artists in the film "The Blue Ridge Parkway - America's Favorite Journey" showing at the Blue Ridge Parkway Destination Center.
We are very proud to be working with John and Kate again and to welcome them into the Momentum family.