MOMENTUM GALLERY WELCOMES PAUL sattler
AT 52 BROADWAY, SAturDAY, JULY 17 FROM 4-6 PM.
Momentum Gallery welcomes contemporary figurative painter Paul Sattler on Saturday, July 17th starting at 4:00 pm. In conjunction with his current solo exhibition at the gallery, the artist will be on hand to discuss his creative practice and the stories behind the works included in the collection. Paul Sattler's exhibition continues on the gallery's first floor through September 7th.
Paul Sattler's recent oil paintings and drawings are a tour de force. Multiple subjects are captured in moments taken from obscure narratives and imaginative dramas. Drawing upon color theory and surrealism for inspiration, mythology and historical references also inspire Paul Sattler's paintings and drawings. In the robust world Sattler creates, animals and people interact, dance, and perform circus tricks across urban street scenes and backyard backdrops.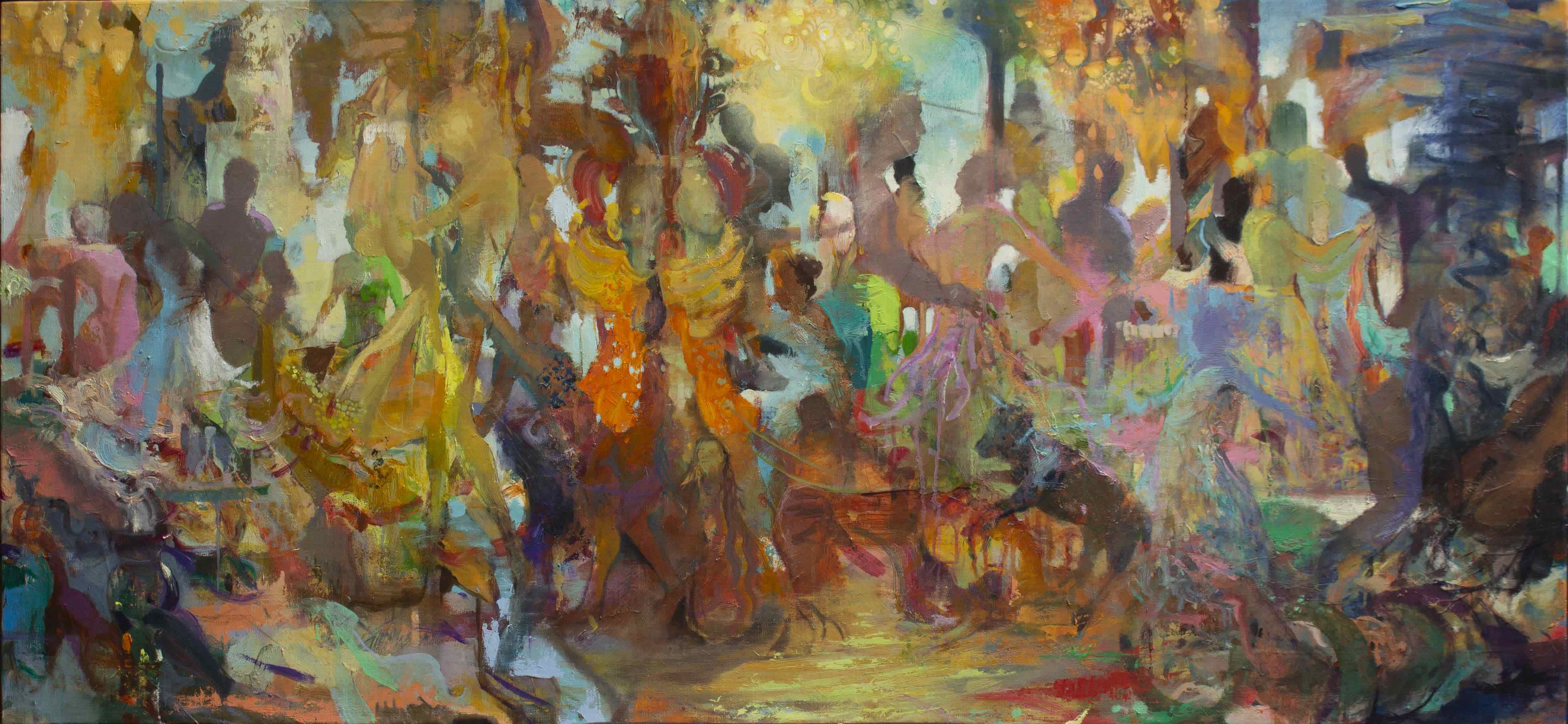 The artist draws viewers in to his spectacular compositions of colorful characters and curious situations. Sattler also occasionally reimagines historic paintings as looser and more abstract compositions.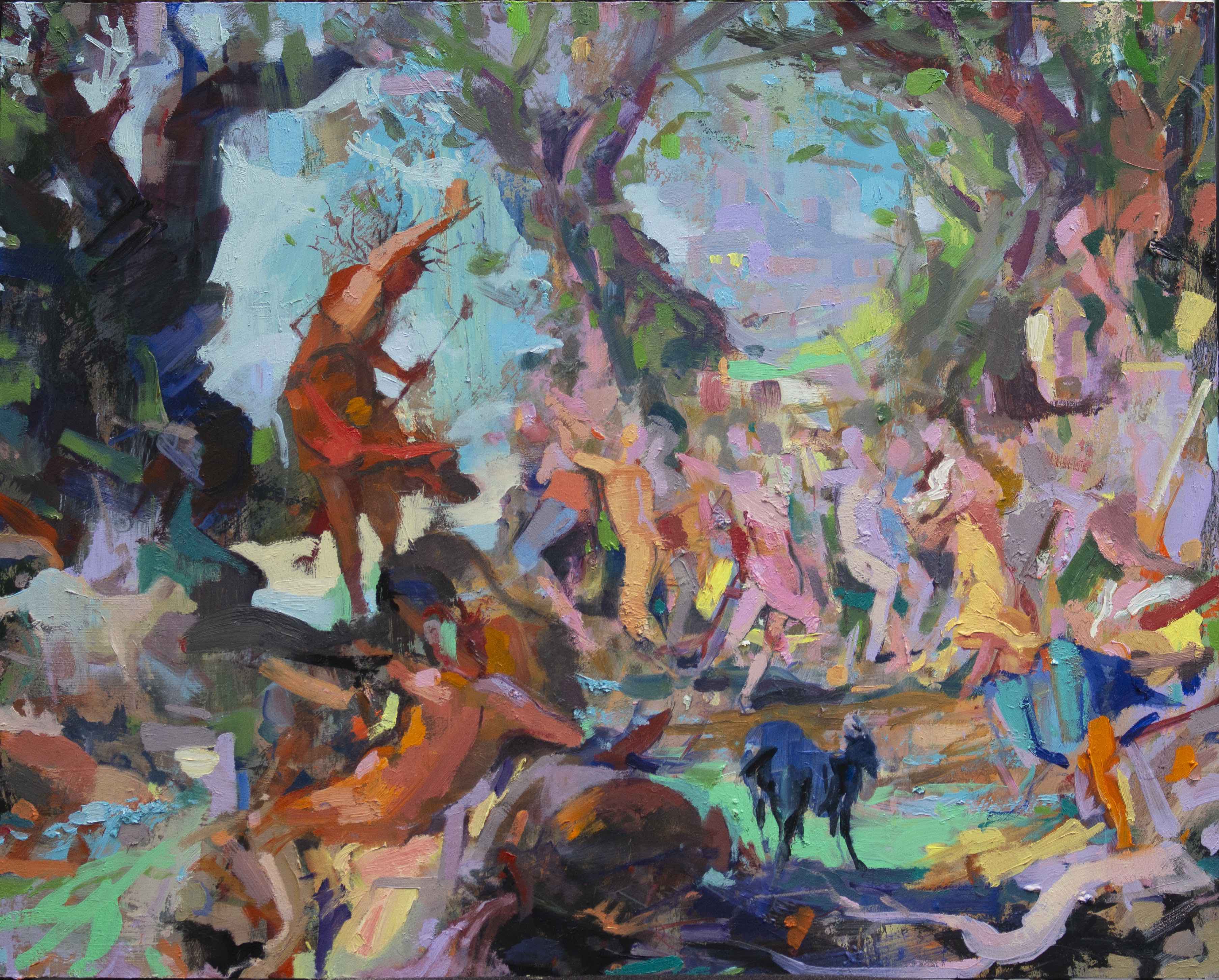 "The functions of my animals are many – beasts of burden, victims of ridicule, fantastical visions, mythical beings, and stand-ins for human emotions, predicaments, and phobias. While striving to avoid the moralizing lessons of traditional fables, many of the narratives are personalized imagery inspired by a variety of literary sources including Grimm Brothers tales, E. T. A. Hoffmann and the vast legacy of children's literature. But primary roots of inspiration reveal themselves when I am not looking for them – such as when I feel a charge coming from the presence of an animal in works of adult literature such as Hermann Hesse, Nelson Algren, James Joyce, Balzac, Poe, among others."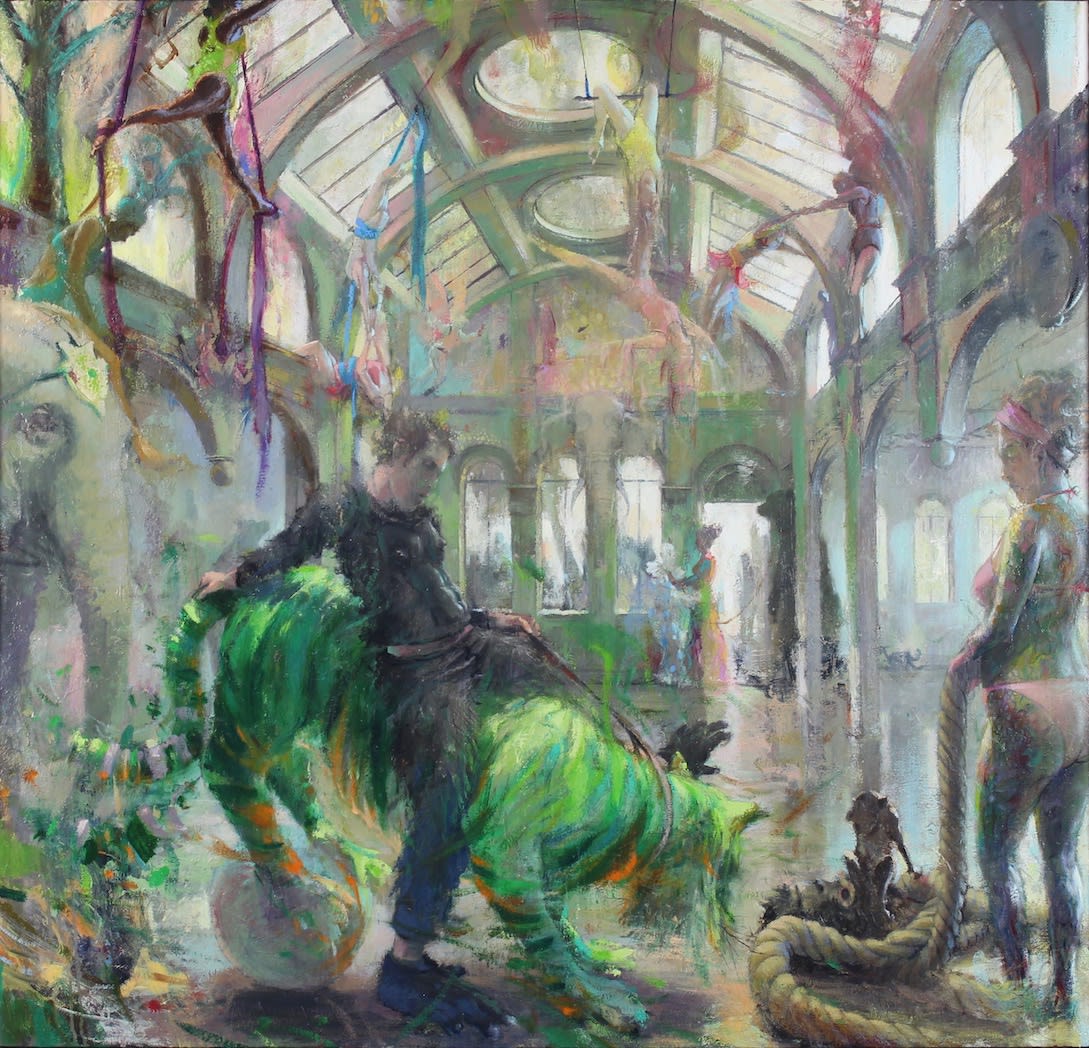 Momentum Gallery is 15,000 square feet and has incorporated various safety features for the health and well-being of our staff, artists, and patrons, including a fully touchless experience (our doors are automatic, just wave them open!) and we have UV light "air scrubbers" in our new HVAC system.