Momentum Gallery is proud that several original works by Artist Partners were chosen to be included in US Embassies abroad. A suite of four mixed media paintings by
Michael Barringer
were recently acquired for the Embassy in Hyderabad, India.
Bloom Mandala, Nos. I-IV are contemporary abstract paintings which reference mandalas - geometric configurations of symbols employed in various spiritual traditions for focusing attention, used in meditation and as a spiritual guidance tool.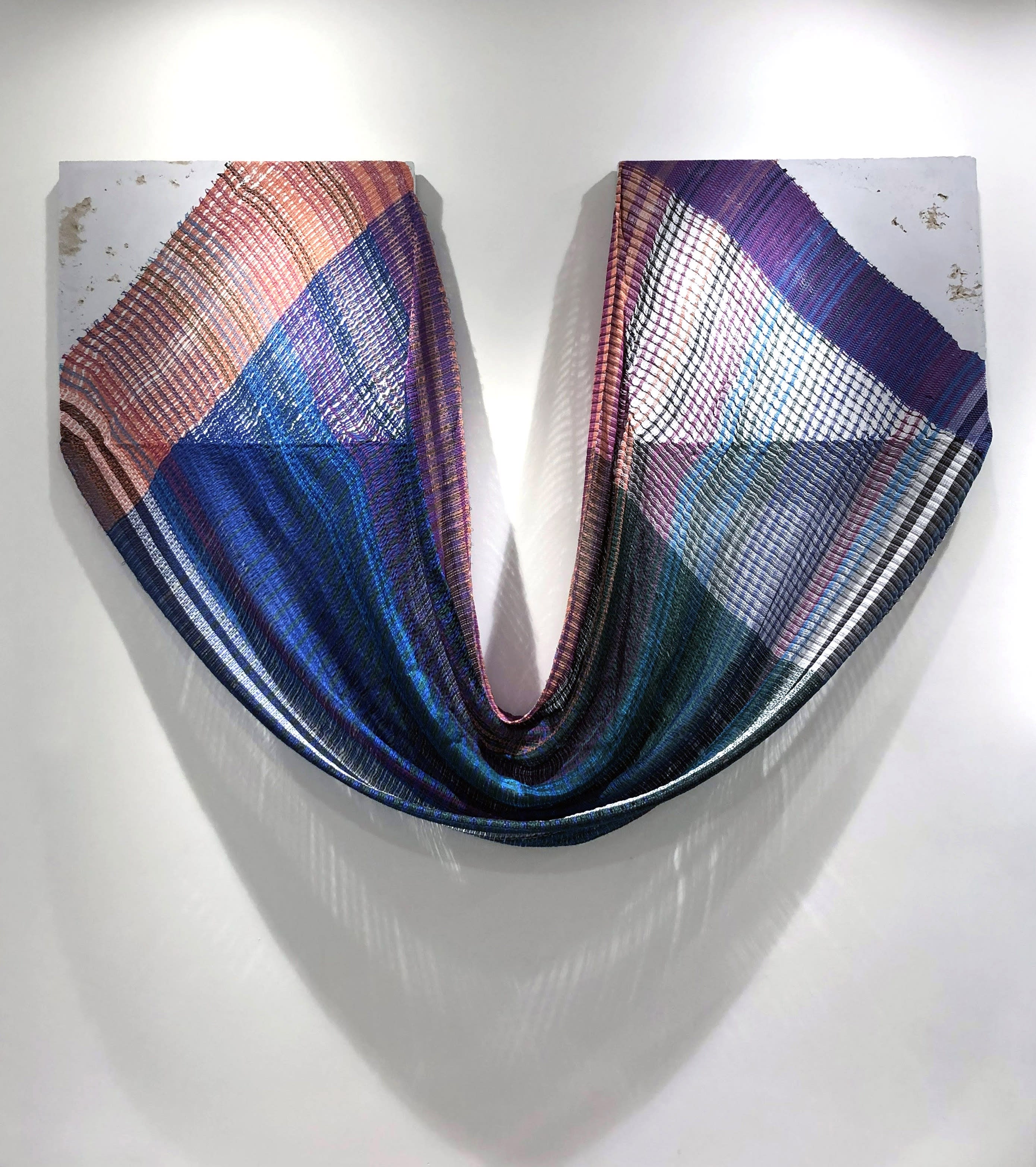 Crystal Gregory's Changing Places features a pair of concrete panels conjoined by one of the artist's textiles handwoven in rich jeweltones. Gregory explores preconceived notions of strength with her works that feature woven threads and fabric embedded within and draping from cast concrete.
Heather Hietala's Trilogy II is a personal favorite of the artist, held back for special exhibitions, and features a set of three wood-fired ceramic boat forms paired with four paddles.
Art in Embassies (AIE), a U.S. Department of State program, creates vital cross-cultural dialogue and fosters mutual understanding through the visual arts and dynamic artist exchanges. AIE develops and presents approximately 60 exhibitions per year and has installed over 70 permanent art collections in more than 200 of the Department's diplomatic facilities in 189 countries. To accomplish the mission, AIE engages over 20,000 international participants, including artists, museums, galleries, universities, and private collectors.