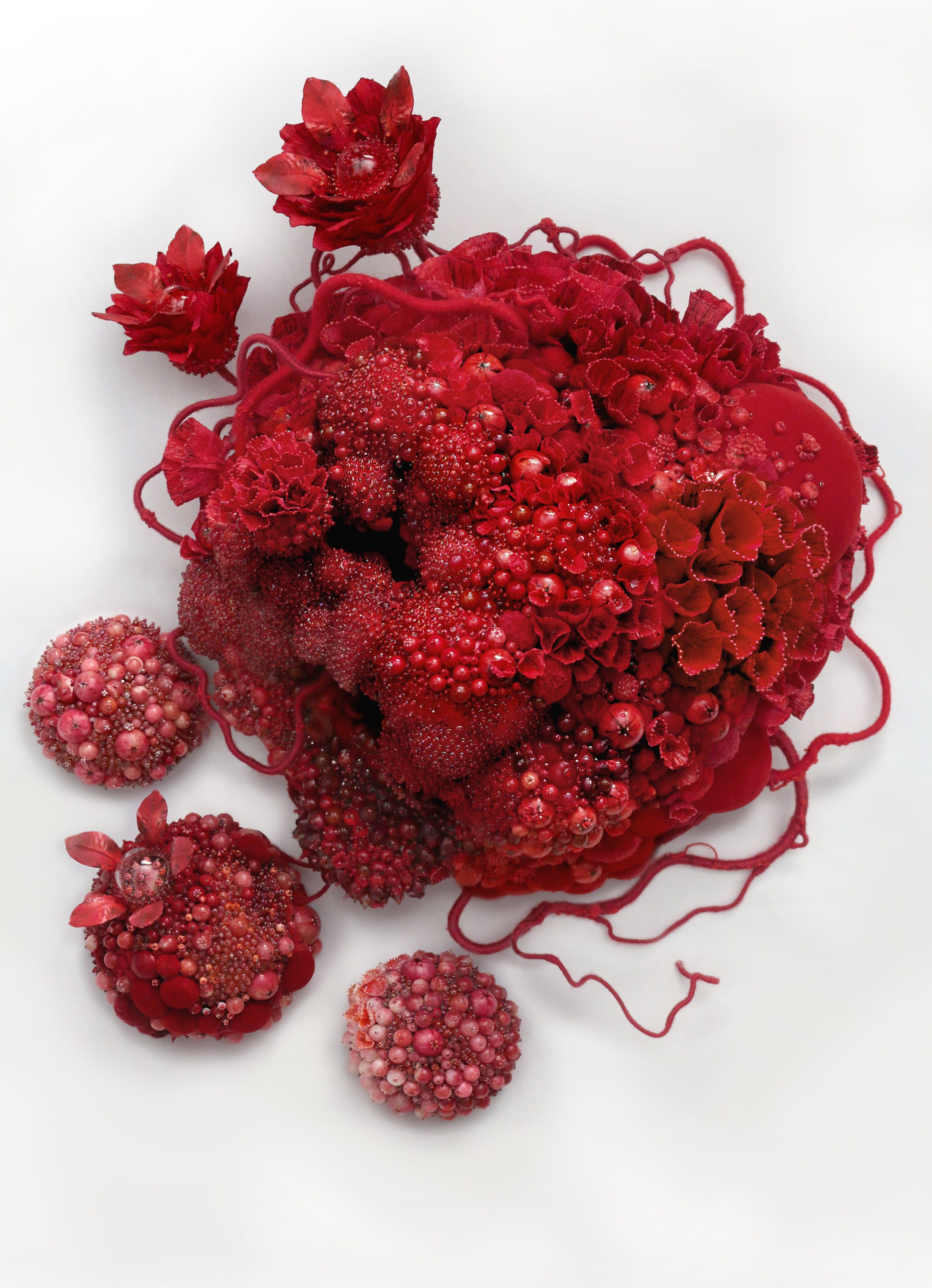 Amy Gross, Flora Ruba, Mixed media including beads, velvet, thread, yarn, paper, glass, polymer clay, wire, 22 x 18 x 8 inches.
Too Much Is Just Right: The Legacy of Pattern and Decoration
features more than 70 artworks in an array of media from both the original time frame of the Pattern and Decoration movement, as well as contemporary artworks created between 1985 and the present. The artworks in this exhibition demonstrate the vibrant and varied approaches to pattern and decoration in art. Sections will explore the history of pattern and decoration's use in American art during and after the now formally recognized movement was established. Artworks from the 21st century elucidate contemporary perspectives on the employment of pattern to inform visual vocabularies and investigations of diverse themes in the present day.
Artworks drawn from the
Asheville Art Museum's
Collection join select major loans and feature Pattern and Decoration artists Valerie Jaudon, Joyce Kozloff, Robert Kushner, and Miriam Schapiro, as well as Anni Albers, Elizabeth Alexander, Sanford Biggers, Tawny Chatmon, Margaret Curtis, Mary Engel, Cathy Fussell, Shan Goshorn, Samantha Hennekke, John Himmelfarb, Anne Lemanski, Rashaad Newsome, Peter Olson, Don Reitz, Sarah Sense, Billie Ruth Sudduth, Mickalene Thomas, Shoku Teruyama, Anna Valdez, Kehinde Wiley, and more.
This exhibition is organized by the
Asheville Art Museum
and guest curated by Marilyn Laufer & Tom Butler. On behalf of the gallery and
Amy Gross
,
we're grateful

to Marilyn and Tom
for thinking of us and choosing this fantastic piece for the show!