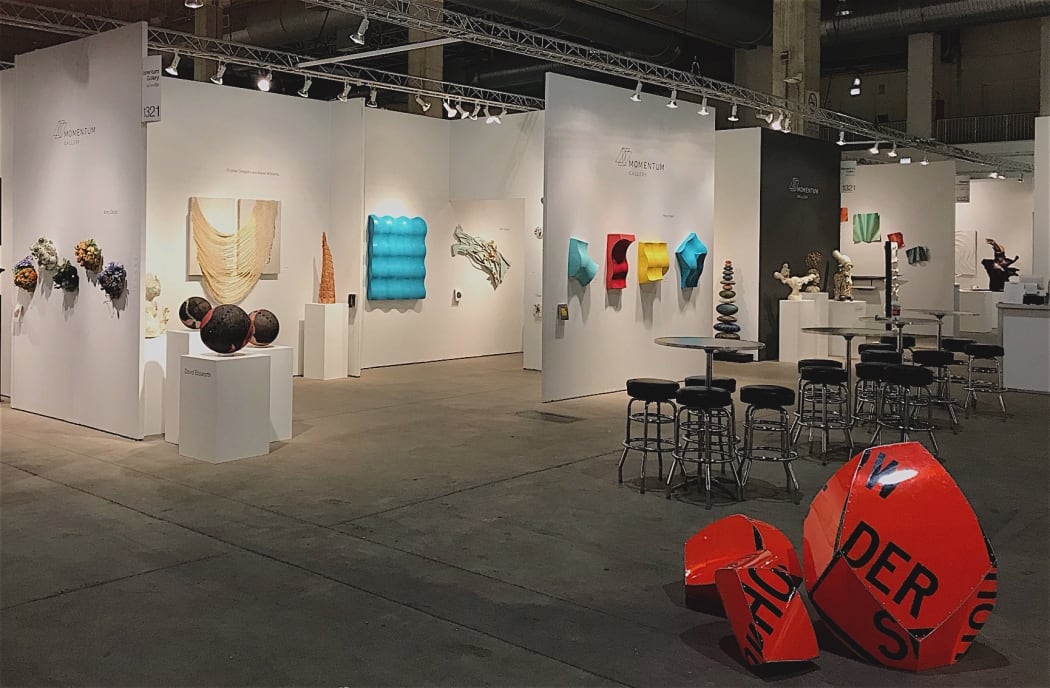 The past two months has seen Momentum venture outside of North Carolina, exhibiting at two of the most exciting fairs in the art world: SOFA Chicago and newcomer on the block, FORM Miami during Art Basel.
Of course, coming on the heels of our grand opening, we may have been forgiven for taking a short break - but that's not the way we do things around here. We're not called Momentum for nothing!
One of our great missions at Momentum is to help our artists gain recognition, not just on a local or regional level, but nationally and internationally. It's just one of the reasons why we decided to exhibit at SOFA (Sculpture Objects Functional Art and Design) Chicago back in November. The art fair is Chicago's longest continuously running art fair (founded in 1994), and is a favorite with international galleries and collectors alike.
New onto the art scene, but definitely here to stay, is FORM Miami, a sister fair to SOFA Chicago and one dedicated to contemporary applied arts. Hosted during Miami Art Week in conjunction with Art Basel, FORM Miami is an invitation-only fair, showcasing a highly curated selection of international art galleries displaying the very best in sculptural works from around the world. Momentum Gallery was proud to be exhibiting at this inaugural Art Week fair and welcomes this addition to the yearly events calendar.


The work we exhibited at both fairs received a wonderful response which just reinforces the fact that our artists deserve to be on the bigger stage. It's easy for Asheville locals to feel blessed as we're surrounded by such amazing talent and art on a daily basis - it's time for the rest of the world to see this incredible work! After all, art that can be appreciated by all should be available to all.
Here at Momentum Gallery, we are proud to represent some of the greatest makers in the country. We made a commitment to them to help take their careers to the next level. As a new gallery, we are actively developing our client base and growing our reach with collectors. We are putting our money where our mouth is. We aren't telling people what we are doing, we are showing people how we do it. We aren't sitting back waiting for people to find the gallery. We are building Momentum. We are helping create collectors. We are working toward making art more approachable, more integral to people's daily lives.
Our artists put heart and soul into their work. We feel a gallery should do the same to earn their representation. You'll often find our gallery director, Jordan Ahlers, meeting with artists and clients before and after normal business hours. You'll also see Momentum Gallery staff sending emails in the wee hours of the morning. We're committed to our artists' success and the success of Momentum!
We help people enhance their environments every way we can, enriching lives through art - our commitment to our artists and the community that supports us is that we will go the extra mile. This is not a job for us, this our mission in life - doing more than what is expected, feeling immense satisfaction in supporting artists and clients the best ways we can, promoting the arts, educating the public, building collectors, and helping bring beauty and joy to the world.