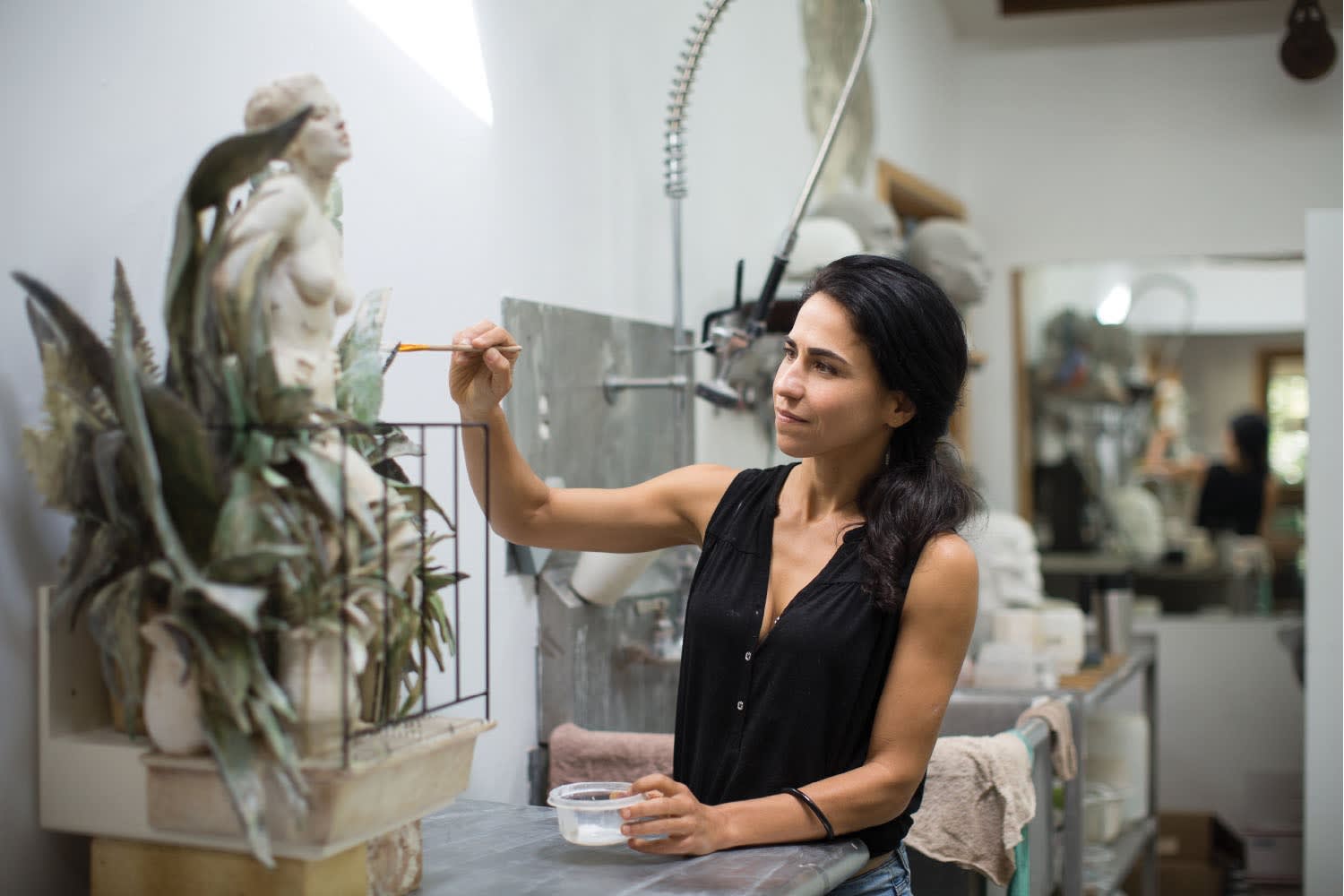 Image courtesy of Asheville Made
It is a privilege to work with such amazing artists! Asheville Made magazine recently featured local superstar Cristina Córdova on their cover! Cordova's work can be seen at a number of museums including Charlotte, NC's Mint Museum and the Racine Art Museum in Racine, WI.
From Racine Art Museum's website... "Córdova has become nationally known for her large-scale figurative sculptures. Because they are representational, her works suggest to viewers some form of narrative or a literal story. However, upon closer examination, her figures express a wide range of emotions for they are much more personal in meaning and open to multiple interpretations.
"Córdova was a dancer throughout her youth and her figures demonstrate an understanding of stance, gesture, and body language that is almost theatrical. The artist remembers studying statues of saints in Catholic church, while attending services with her family as a child. She was struck by the emotions expressed by these figures but also their hand gestures, body positions, and the drape of their robes. Some of Córdova's sculptures recall the openness of devotional statuary as their glistening eyes and open faces invite one's gaze. At the same time, her works challenge the viewer, as if the subject has been interrupted in a moment of thought or reflection.

"Córdova was born in Boston to parents who were studying in medical school, but spent her childhood in their native Puerto Rico once her parents had completed their studies. She received her BA degree at the University of Puerto Rico at Mayaguez in 1998 and her MFA in Ceramics at the New York State College of Ceramics at Alfred University in 2002. In 2003, she entered a three-year residency at the Penland School of Art in North Carolina and has remained in the community since then."
Cristina Córdova's two-headed piece "Arco" received a lot of attention in Momentum Gallery's latest installment of Small Works | Big Impact, an annual exhibition of smaller scaled pieces by visiting and represented artists. You can read the Asheville Made article here.