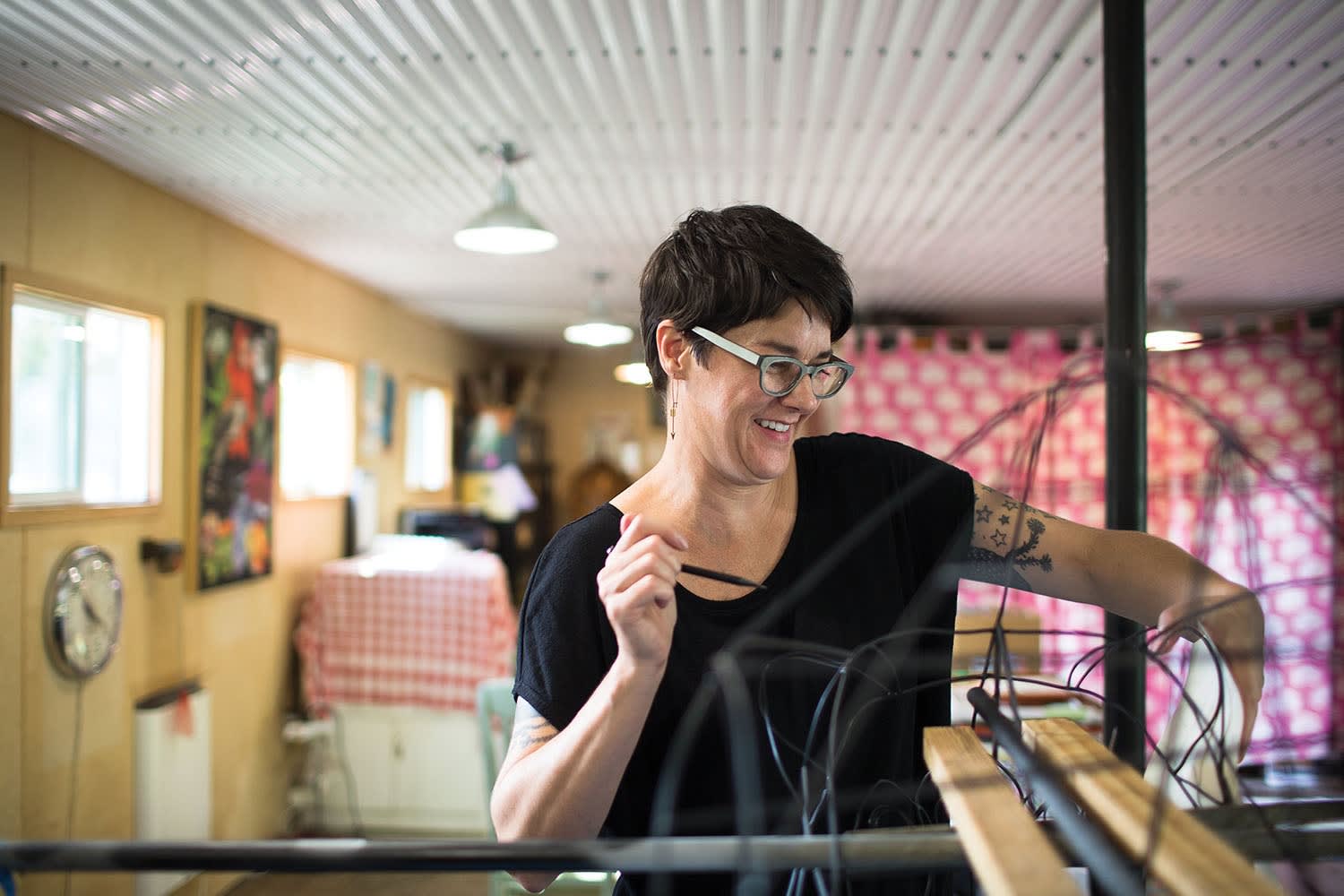 Image courtesy of Asheville Made
Anne Lemanski is one of the local makers profiled in the current (February 2019) issue of Asheville Made magazine. One of Momentum Gallery's original artist partners, Lemanski was one of six artists the gallery represented at CONTEXT Art Miami last December. For CONTEXT, Lemanski made one of her most ambitious pieces to date, a life-size tiger standing on a 32 inch diameter ball! The sculpture, Tigress T1, was named after a tiger in India that made news while Lemanski was working on it. Tigress T1 features an impressive "skin" composed of kaleidoscopic photographs of plastic drinking straws. Lemanski quite deftly hand-stitched adjoining panels ensuring continuity to the mosaic pattern over the surface of the multi-faceted piece. An image of Tigress T1 and the Asheville Made article can be seen here.
Lemanski's tiger, a blue shark, and a rabbit may be seen along with the artist's prints at Momentum Gallery's Lexington Avenue location. We hope you'll stop by to see this amazing artist's work!