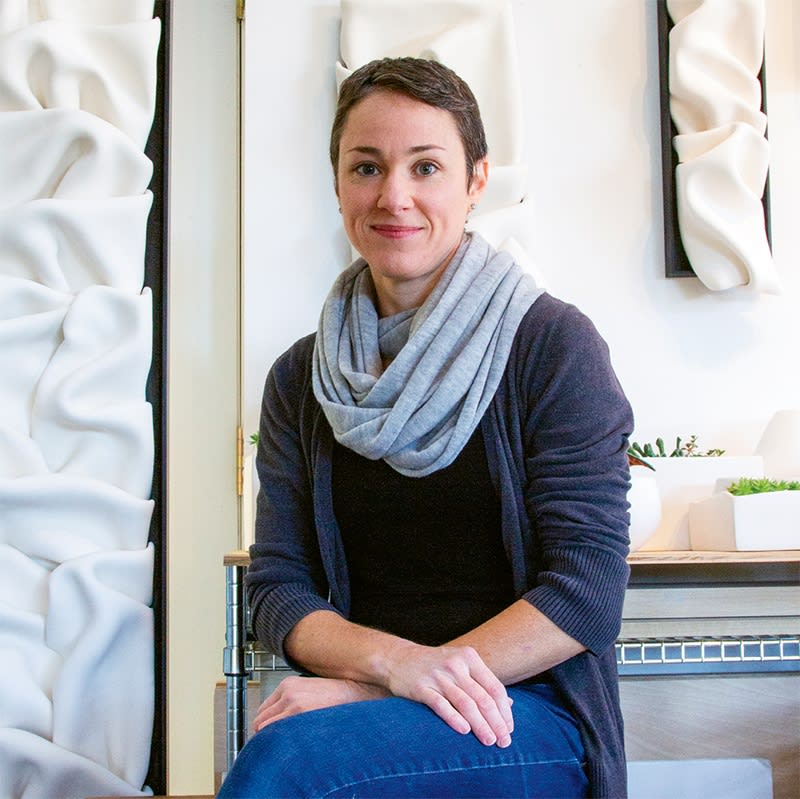 Image courtesy of WNC Magazine
The sensual curves of Jeannine Marchand's unglazed ceramic Folds Series have delighted visitors to Momentum Gallery since we opened our doors in October 2017. Since then, the gallery has taken Marchand's distictive work to art fairs in Chicago and Miami placing pieces in several major collections. WNC Magazine recently caught up with the ceramist to discuss her process and inspiration. The full article can be seen here.
Jeannine Marchand is one of Momentum Gallery's original artist partners. Her understated and elegant works–framed (and unframed) wall sculptures, vessels, and dramatic free-standing sculptures can always be seen at Momentum Gallery. We are proud to work with some of the region's most talented makers!