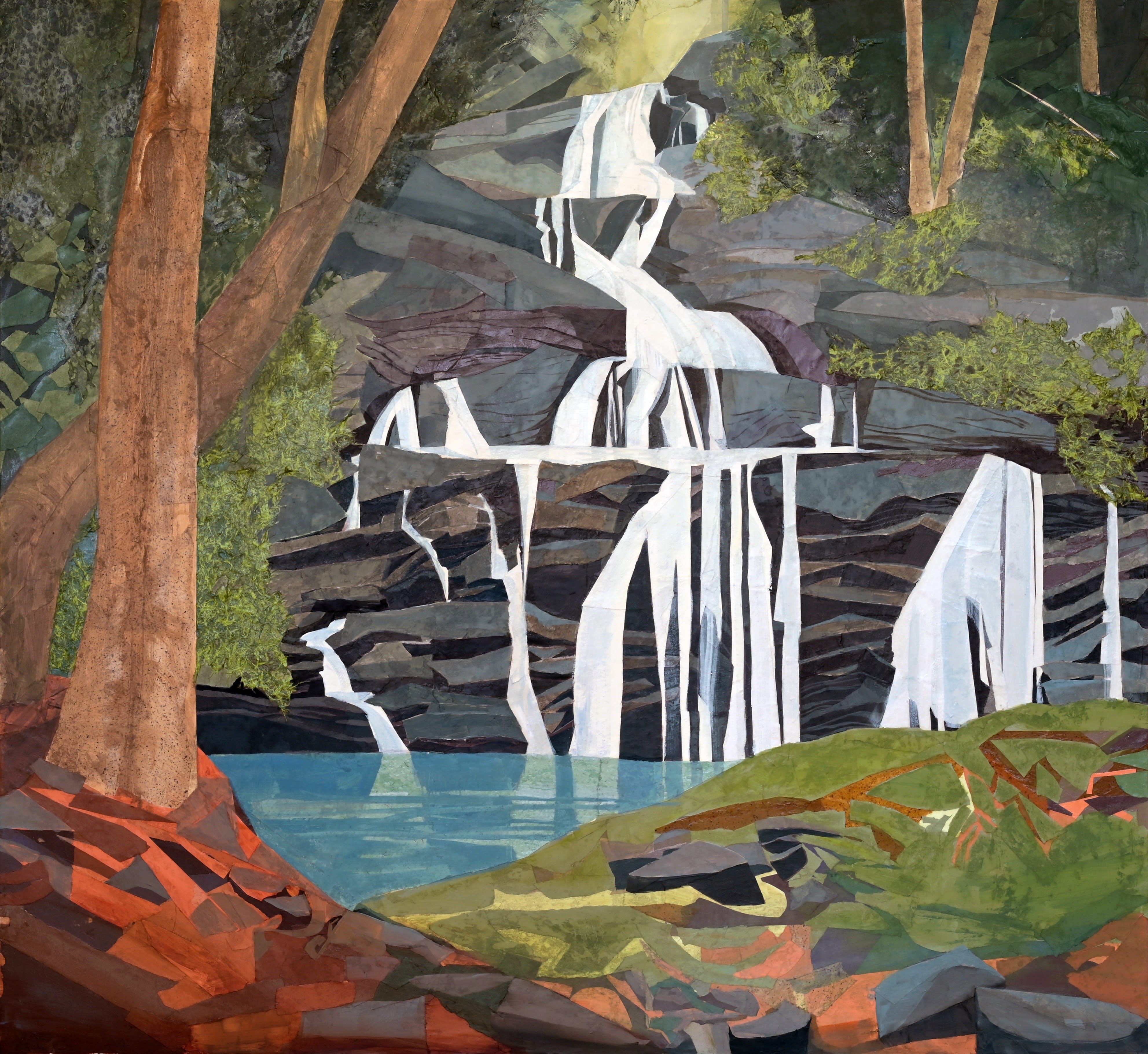 Mariella Bisson's tranquil and dynamic oil-over-collage paintings feature built-up texture, suggesting the complex surface of stone and tree bark, lichen, and moss. Mariella will be at Momentum Gallery for the opening of her show as we welcome a dozen never-before-shown paintings, all of which were inspired by local waterfalls and landscapes from the area, including scenes from Pisgah National Forest to Great Smoky Mountains National Park. Let's celebrate the region's beauty with a refreshing take on contemporary landscape paintings!
In addition to Bisson's solo show, her brand-new book, Setting Shapes is available for sale for $25.
Highlighting recent works in addition to significant paintings created over the past decade, Setting Shapes examines the behind-the-scenes of each piece, providing insight into the inspiration and process. With studio shots, drawings, and history lessons, the book allows you to experience the paintings to their fullest extent and appreciate the energy and contemplation behind them.