Momentum Gallery, in downtown Asheville, hosts an opening reception for its fall group exhibition –
A New Leaf, Thursday, September 12, from 5-8pm.
Linda Ethier, A Thing So Small, pâte de verre, 16 x 16 x 5 inches.
A New Leaf is a sophisticated collection of original works celebrating the charm and beauty of one of nature's great wonders – foliage. From atmospheric photography to glass sculpture, trompe l'oeil relief paintings, and eye-popping infinity mirrors, exquisite works are cast or constructed from actual leaves while others imitate their natural counterparts. Coinciding with leaf season in the mountains, this exhibition continues at 24 N Lexington Avenue through Saturday, November 9.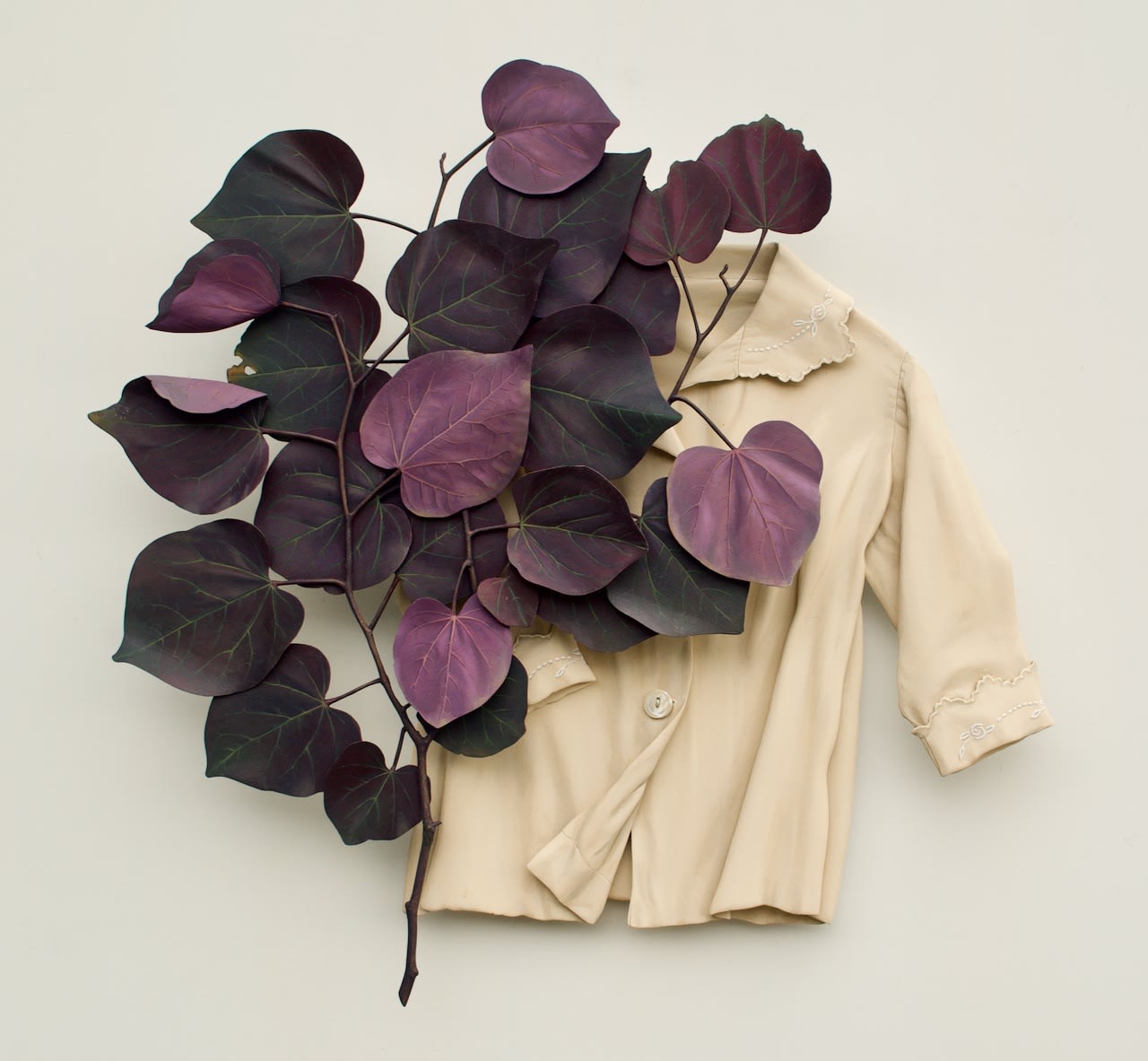 Ron Isaacs, Hide and Seek, acrylic on birch plywood construction, 23-1/2 x 24 x 3-1/4 inches.
Demetra Theofanous collaborates with her partner Dean Bensen to compose arrangements of remarkably detailed, cast glass leaves into cascading, wall-mounted arrangements that appear as if they're being blown by the wind. Painted birch plywood constructions by Ron Isaacs cleverly replicate clothing and foliage, fooling the eye and prompting viewers to question the subject's reality. Artists Jo Stealey and Hillary Waters Fayle utilize actual foliage in their imaginative works. Fayle deftly arranges and embroiders leaves to make intricate mediations, while Stealey fashions tonal wall-hangings with bold geometric patterns reminiscent of layered tapestries.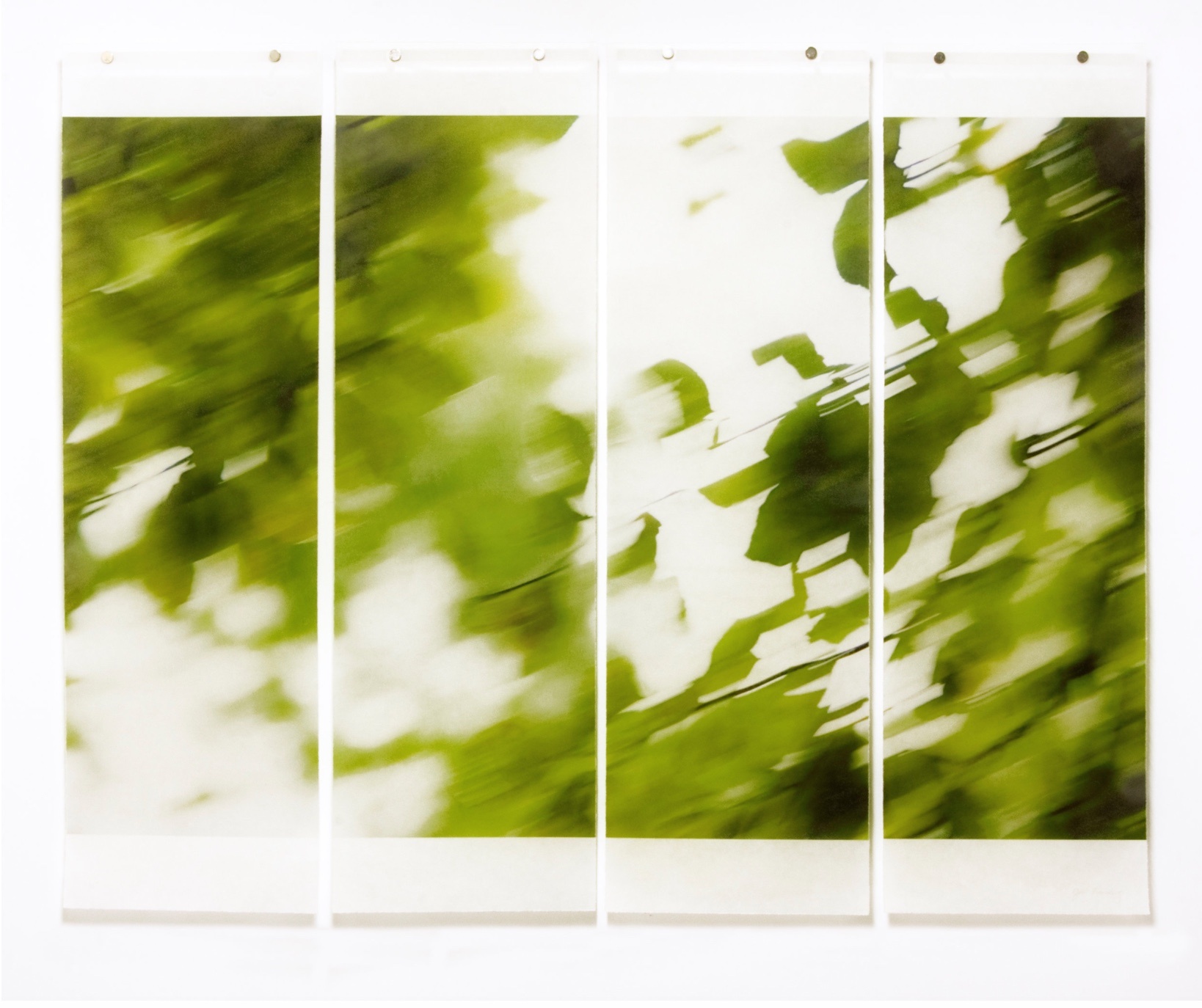 Jeri Eisenberg, Seeking Shelter, No. 6, archival print on Kozo with encaustic, 36 x 45-1/2 inches.
Other artists participating in A New Leaf include: Elizabeth Busey, printmaking; Jeri Eisenberg, photography; Linda Ethier, cast glass; Amy Gross, mixed media; Kit Paulson, lampworked glass; Sandy Rothberg, photography; Jim Sams, wood sculpture; and Tim Tate, mixed media.