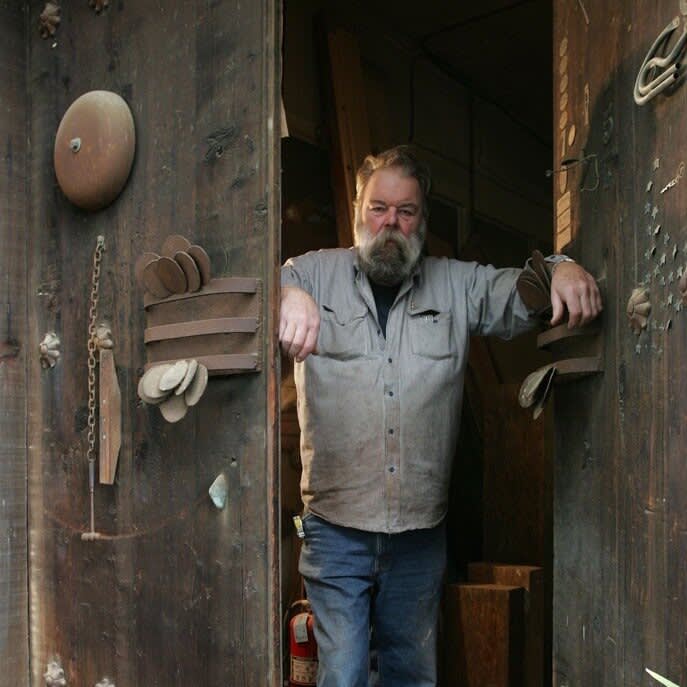 Sadly, Garry Knox Bennett passed away unexpectedly on January 28, 2022. The Furni­ture Society and the Center for Art in Wood invite you to partic­i­pate in a cele­bra­tion of Garry — the man, the maker, the legend.
We thought the best way to pay tribute to him and his larger-than-life-sized legacy is by coming together and sharing thoughts and memo­ries, not only of his ground­break­ing work and prolific career, but also his inim­itable char­ac­ter, wit, and spirit. The evening will be hosted by Monica Hampton, Exec­u­tive Direc­tor of the Furni­ture Society, and Glenn Adamson, noted curator, histo­rian, and writer.
Join us Thurs­day, April 28 from 6:30 – 8pm EST as we pay tribute to Garry — his life, his work, and to raise a toast in his honor.
(This program will be recorded and available for viewing later)