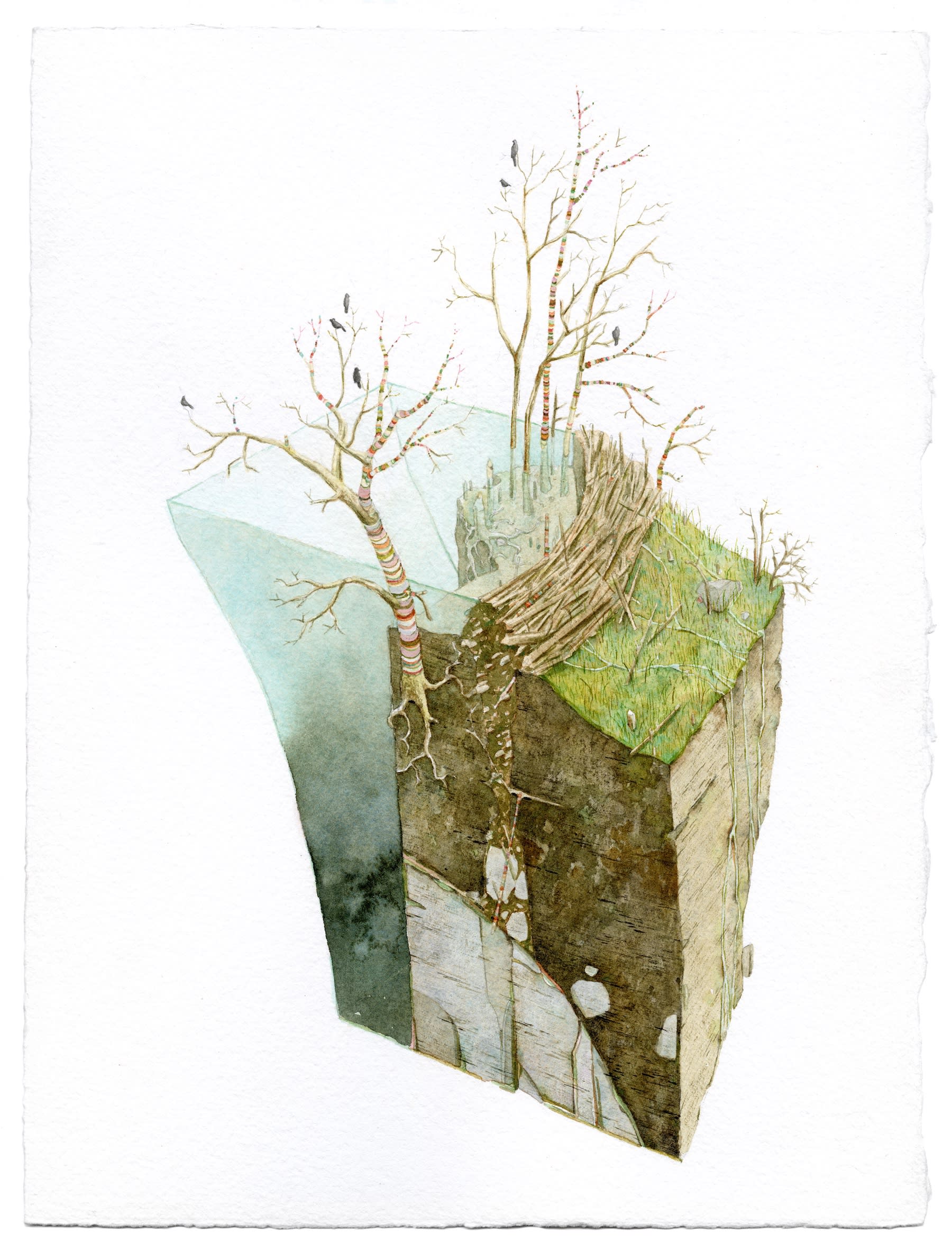 Bryce Lafferty, Pond with Starlings, Watercolor and gouache on paper, 15 x 12 inches.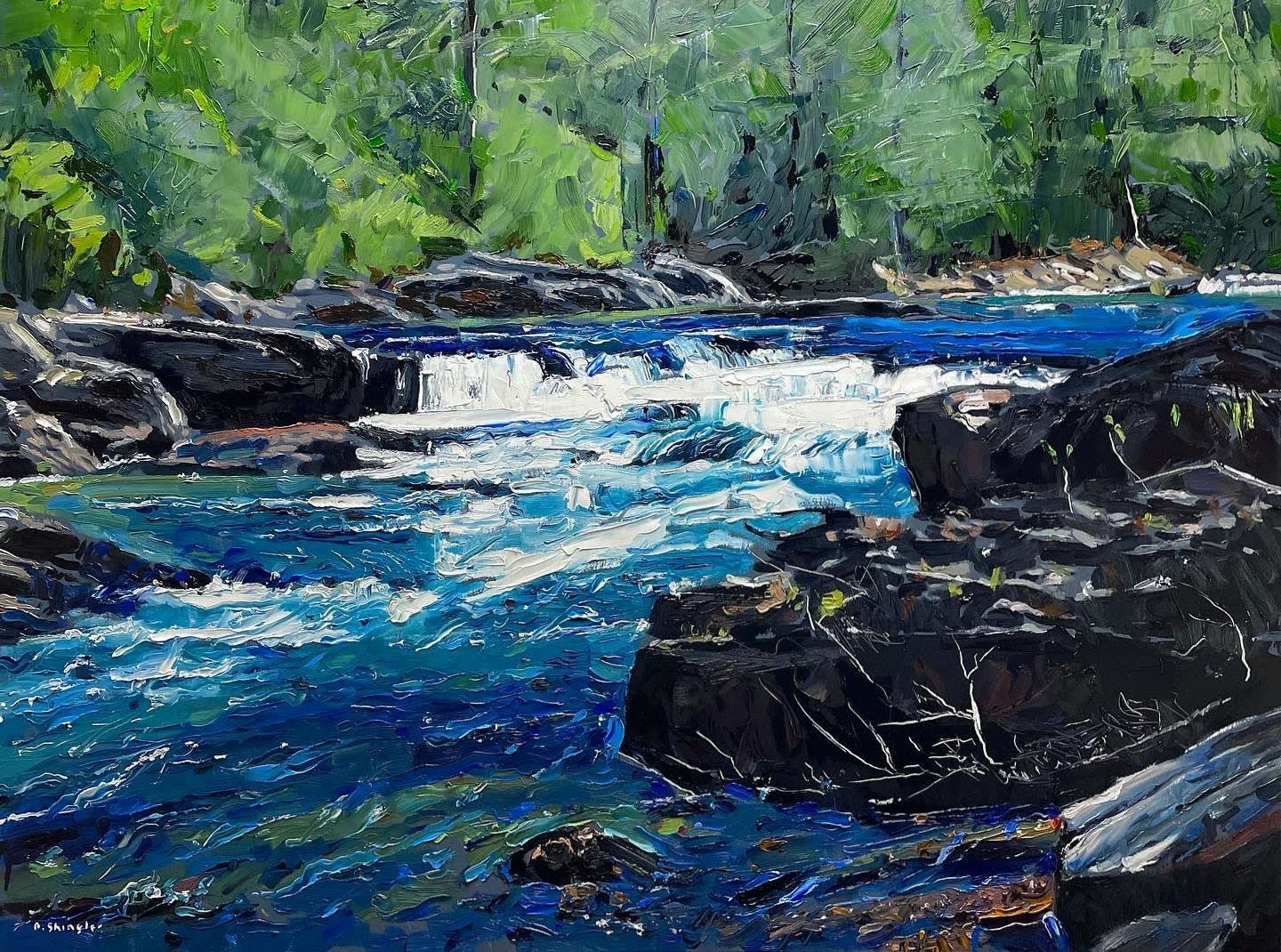 David Shingler, Cherokee, North Carolina, Oil on wood, 30 x 40 inches.
Enchanting mixed media works present an introspective look at the natural world in a collection of work by four of Momentum Gallery's innovative Artist Partners. Solo and two-person presentations focus on recent works by Hillary Waters Fayle, incised and embroidered foliage; Ivy Jacobsen, oil and mixed media paintings; Bryce Lafferty, drawing/watercolor; and David Shingler, oil paintings. The exhibitions open with a reception at the gallery on Thursday, September 8, 5-8 pm. For more information on these exhibitions, click here.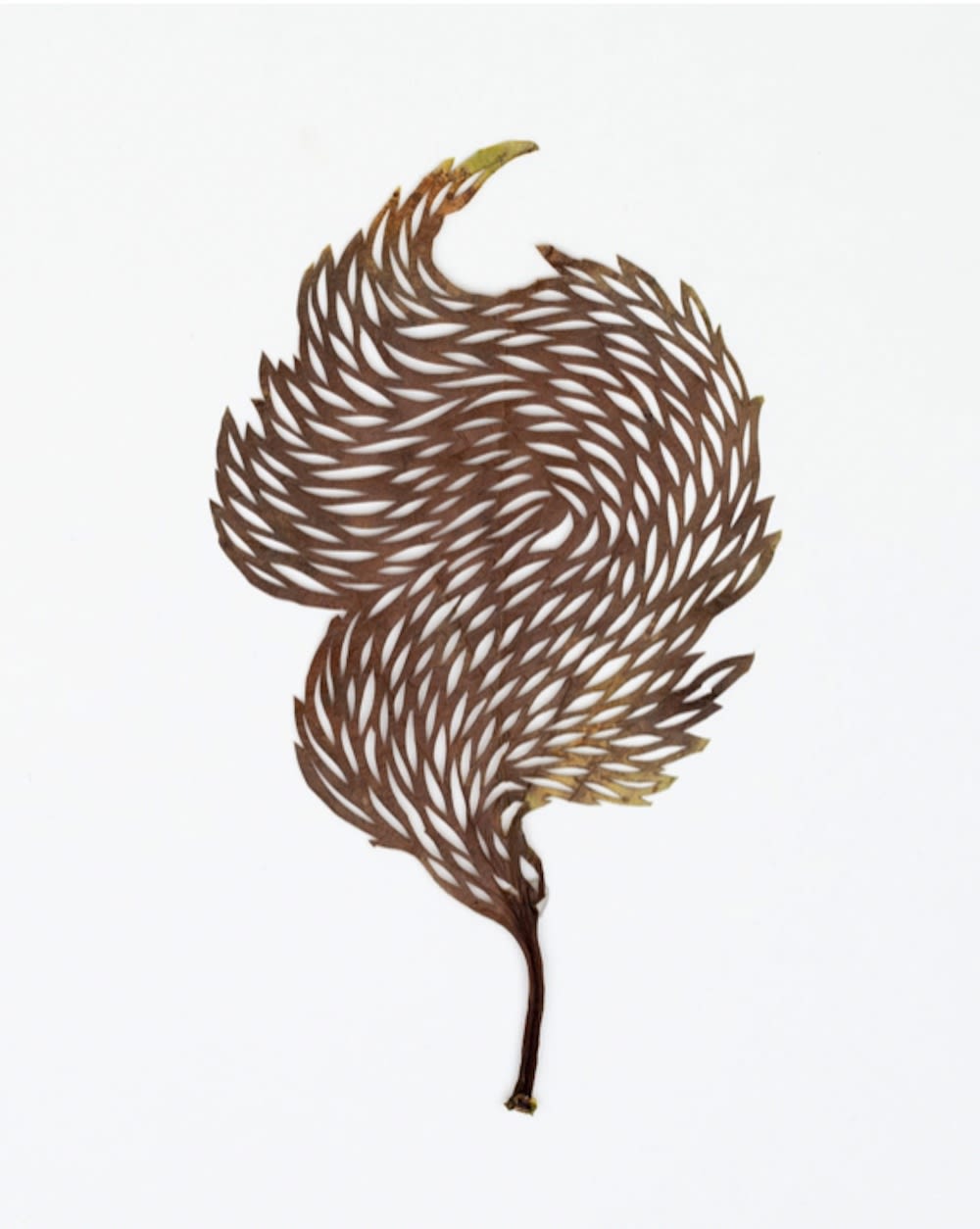 Hillary Waters Fayle, Revealed I, Incised leaf, 12 x 9-3/4 inches.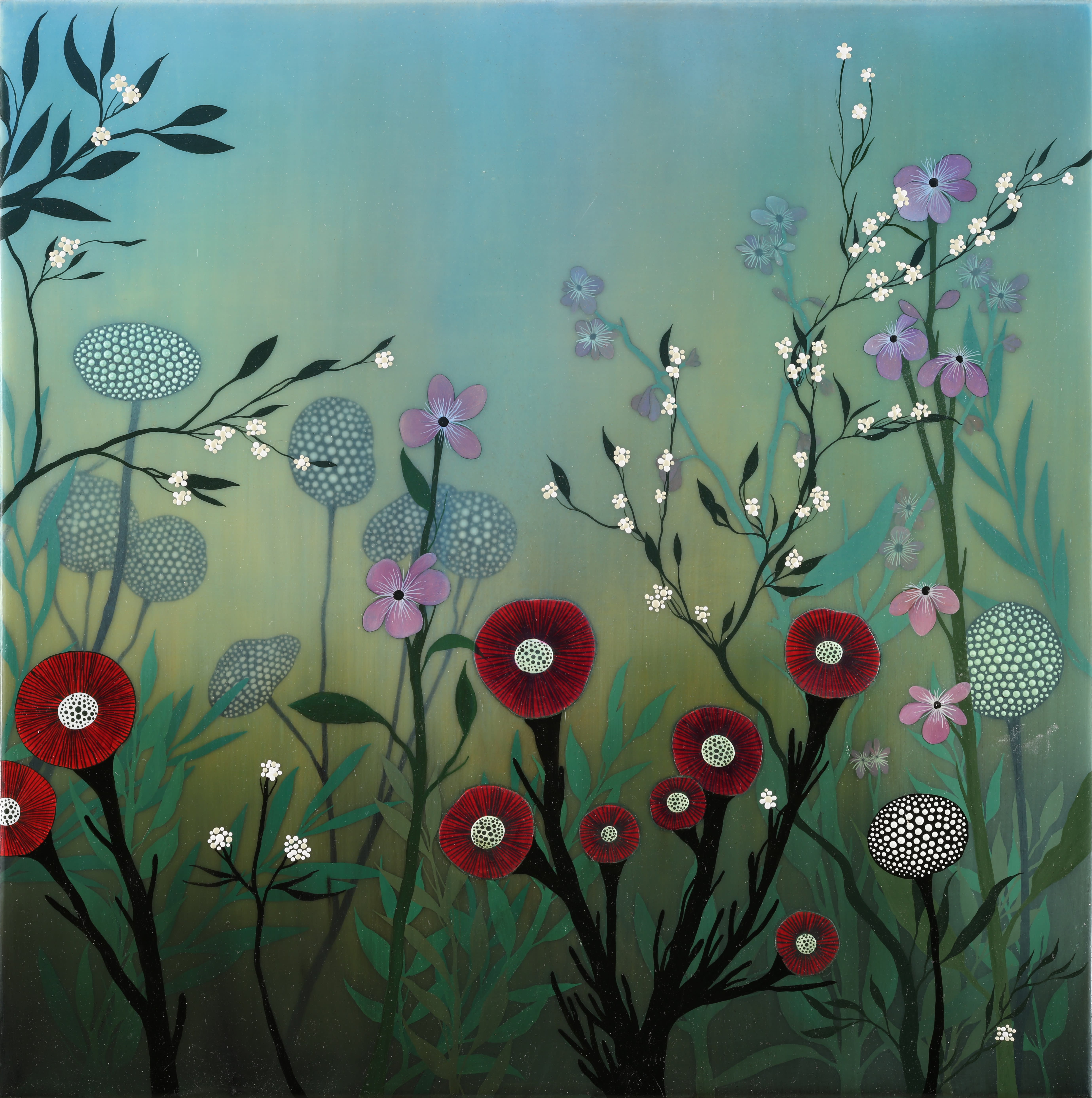 Ivy Jacobsen, Interspecies, Oil, acrylic, collage, resin on panel, 24 x 24 inches.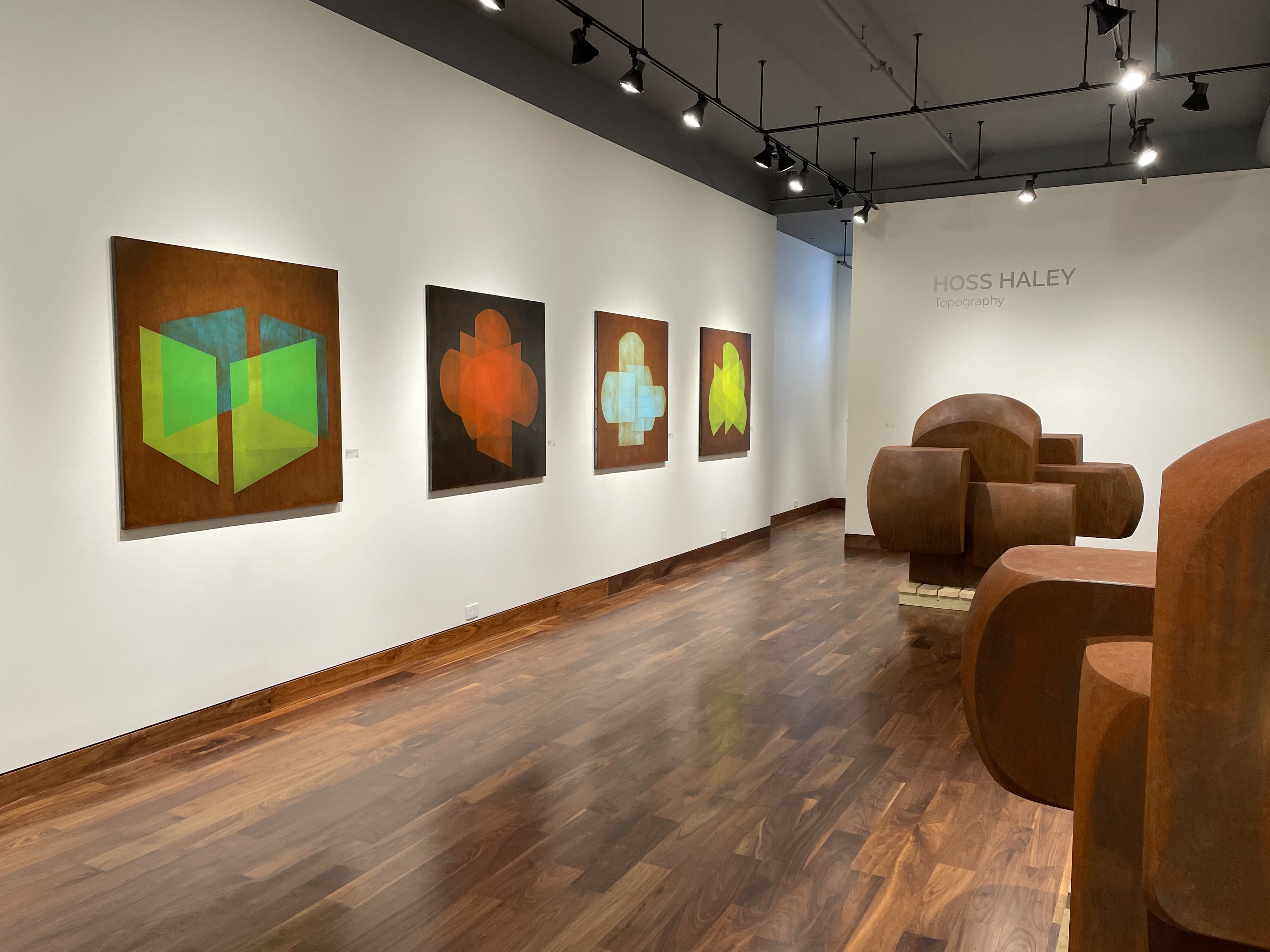 Hoss Haley's Topography continues to receive high praise, wowing gallery visitors daily. The solo exhibition includes large-scale outdoor sculpture in corten steel, forged solid steel maquettes, and paintings on steel panels. A full-color catalogue is available through the gallery. Haley's exhibition continues through the end of 2022.
We look forward to sharing our space and artists' work with you. Stay tuned for announcements of additional programming we'll be doing in conjunction with these exhibitions. In the meantime, check out the following dates already scheduled.
UPCOMING EVENTS – SAVE THE DATE:
Opening Reception for Fall Exhibitions – Thursday, September 8th from 5-8 pm. Bryce Lafferty and David Shingler will be in attendance. Beer/wine and refreshments will be served. This event is free and open to the public.
Hoss Haley Gallery Talk – To Be Announced, mid-late October 2022