On Thursday, April 27th, Momentum Gallery, in downtown Asheville, opens four exhibitions of new work by an impressive group of artists working in a variety of media. These exhibits continue daily at the gallery through Saturday, June 24th.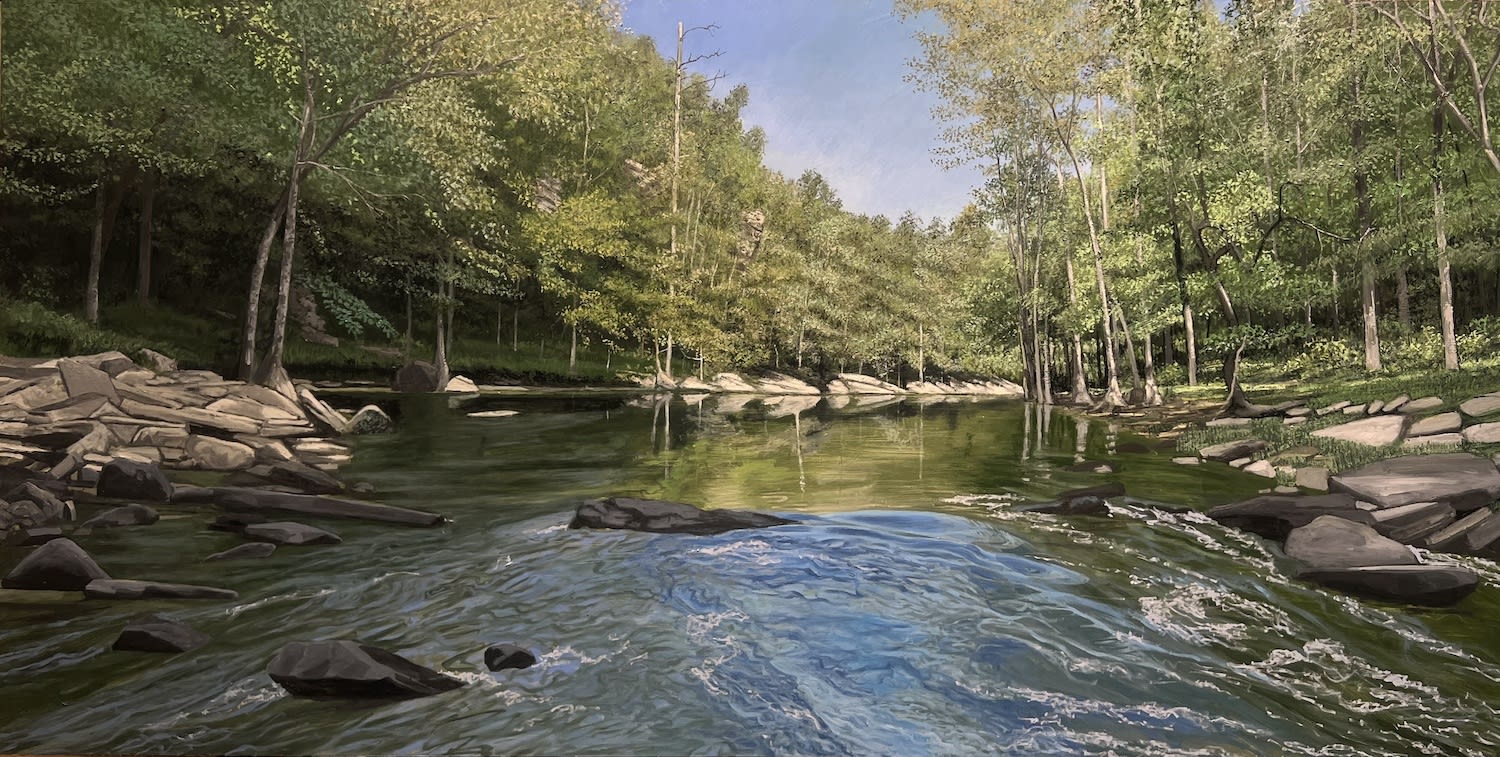 JOHN L. CLEAVELAND, JR., TITLE, OIL ON PANEL, __ X __ INCHES.
Following successful exhibitions at the Morris Museum and the Huntsville Museum of Art,
John L. Cleaveland, Jr.
presents a collection of recent oils at Momentum Gallery. For thirty years, the notable contemporary realist has meticulously rendered the southern landscape in remarkable detail. The current collection features woodland panoramas, rocky cliffs, reflective rivers, and dreamy marshes, places Cleaveland personally selected for their historical context, geographic perspective, and emotive impact.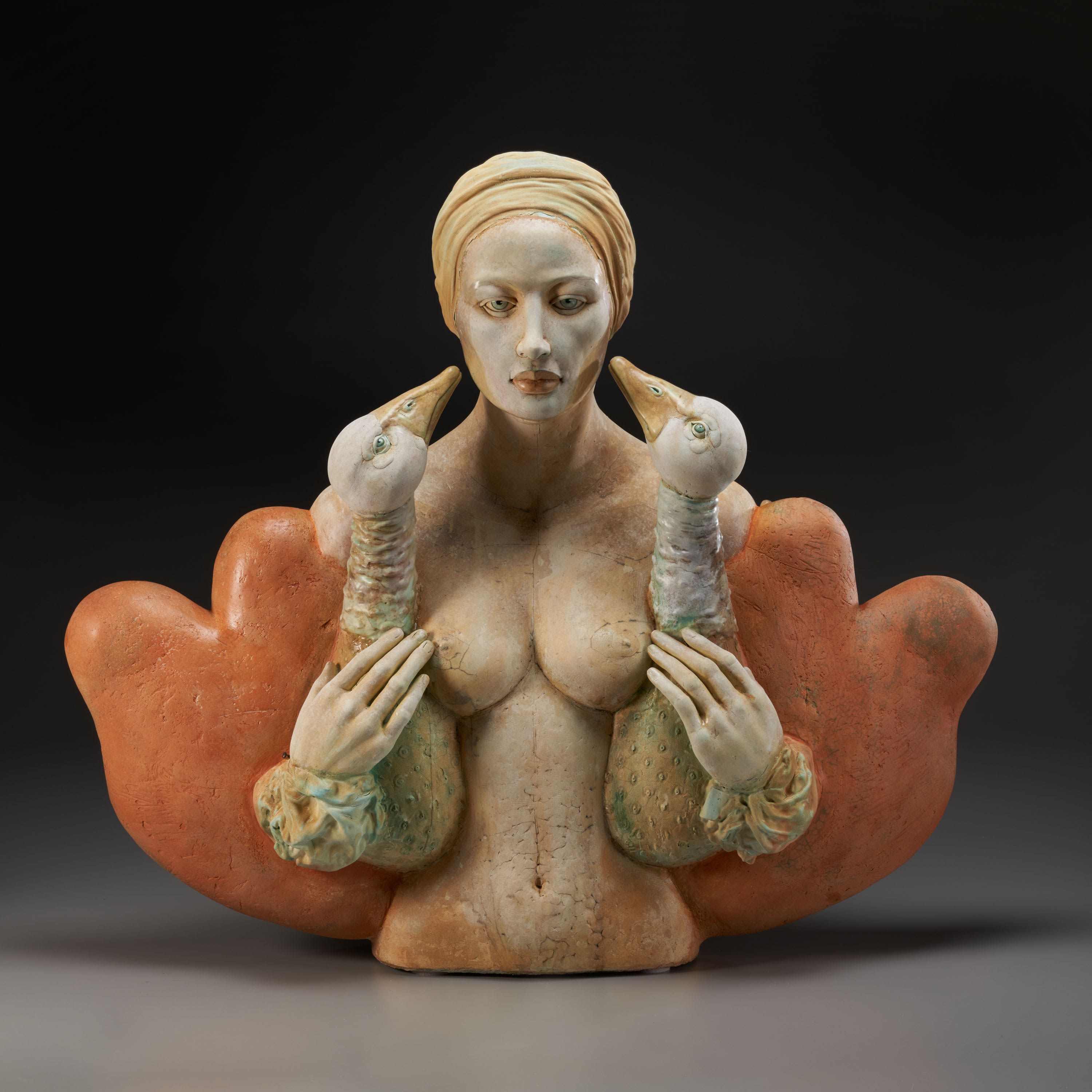 LISA CLAGUE, LEDA AND THE SWANS, CLAY, METAL, ENCAUSTIC, 28-1/4 X 35 X 11 INCHES.
Renowned figurative ceramist
Lisa Clague
presents new sculptural work in a range of scale, from oversized heads to diminutive busts. Clague's chimeric forms are often an amalgamation of human and animal imagery. Women with classical features, adorned in elaborate headdresses, become conduits to the subconscious, referencing mythology and spirituality without sacrificing whimsy.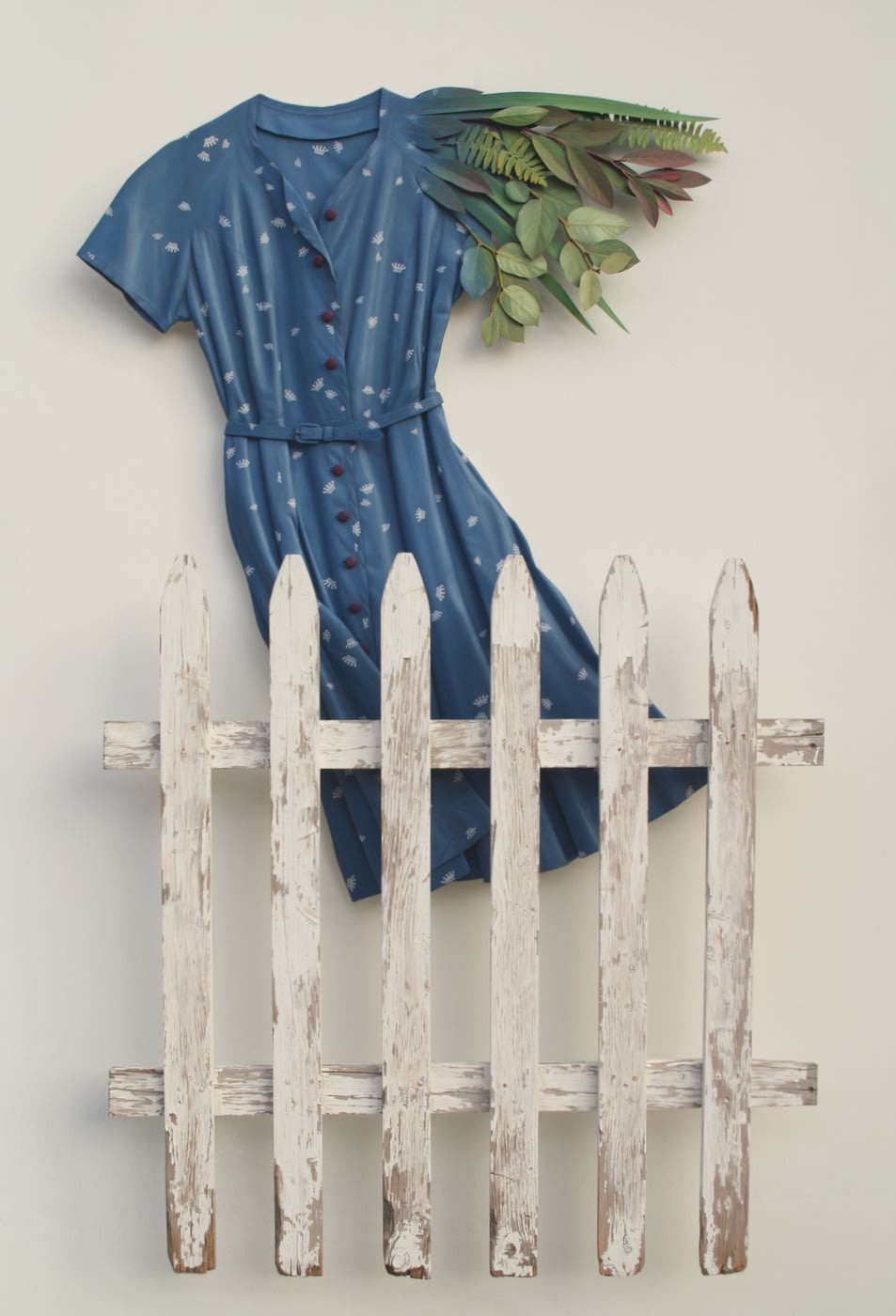 RON ISAACS, SETTING OUT, ACRYLIC ON BIRCH PLYWOOD CONSTRUCTION, 66-3/4 X 35 X 4-1/4 INCHES.
Trompe l'oeil constructions convey poetic relationships between everyday objects.
Ron Isaacs
' realistic depictions of clothing, branches, architectural elements, tools, and envelopes-all incredibly replicated in paint and plywood-celebrate transformation and symbolic connection. The artist will be speaking about his work at the opening reception on April 27th, beginning at 6:00 pm.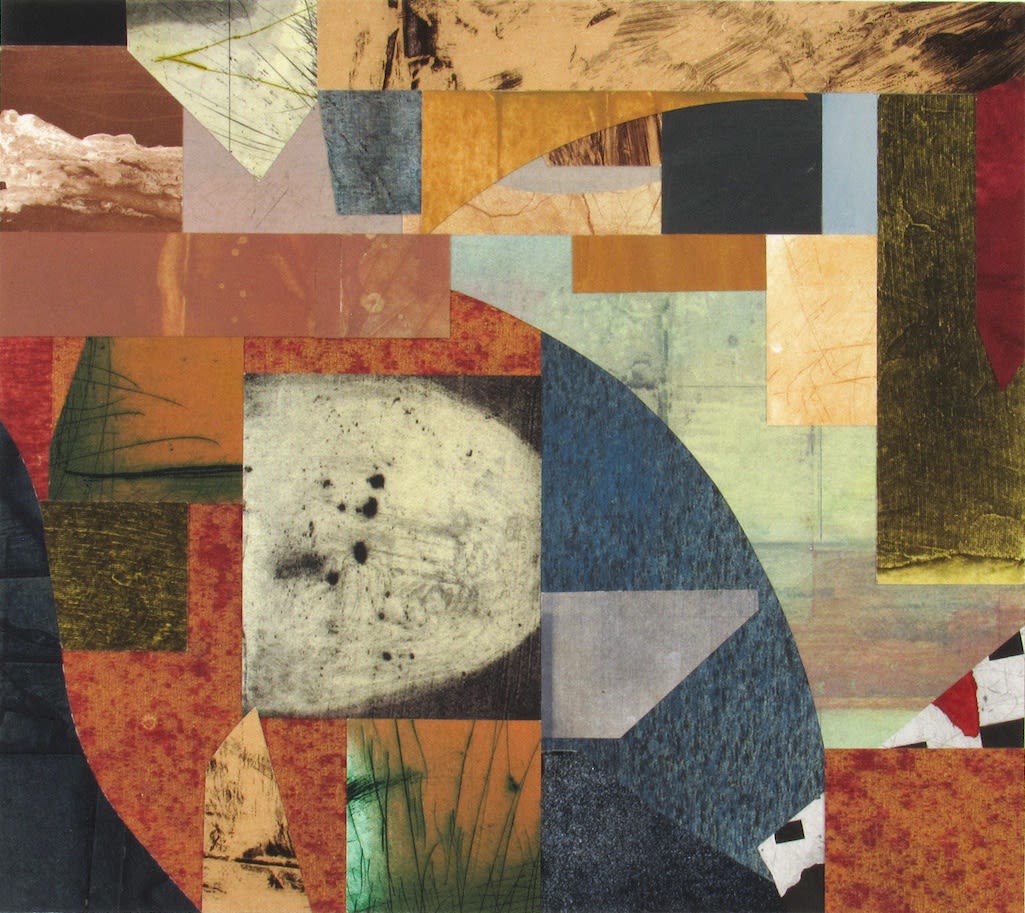 BILL HALL, CRAZY QUILT, ETCHING, AQUATINT, DRYPOINT, WHITE GROUND & COLLAGRAPH COLLAGE, __ X __ INCHES.
Recent works on paper by master printer
Bill Hall
combine printmaking, painting, and collage elements to render graphic, abstract compositions with spacial dynamics. Surface patterning and color relationships provide further visual interest while torn paper edges and organic shapes soften the geometry. Following a nearly thirty year career as a master printer with Pace Editions, Hall is now free to focus on his own work full time.
Four exhibitions open with a reception downtown at 52 Broadway on Thursday, April 27 from 5-8 pm. All of the featured artists plan to be in attendance. This event is free and open to the public.