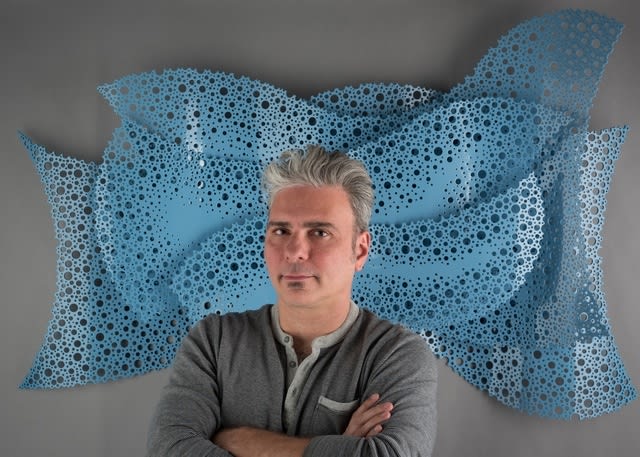 Meet Sculptor Michael Enn Sirvet on Friday, June 8th, from 4-7pm at Momentum Gallery, 24 N Lexington Avenue, in Downtown Asheville. Michael will present an Artist Talk at 6pm. Drinks and light refreshments will be provided. This event is free and open to the public. All are welcome. This event is presented in conjunction with a three person abstract exhibition at Momentum Gallery, including artists Michael Barringer, Jeannine Marchand, and Michael Enn Sirvet.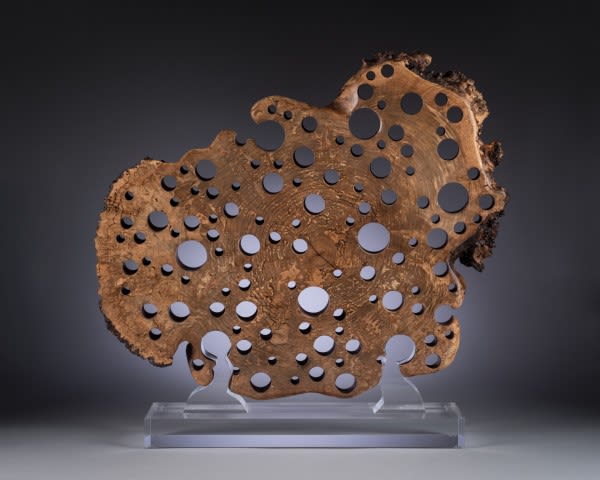 Michael Enn Sirvet, MAPLE GALE II, Maple hardwood & clear acrylic base, 28 x 29 x 5-1/4 inches
Michael graduated from the University of Maryland with a degree in structural engineering and an overflowing fascination with science, the arts, nature, and the patterns that bind them together. Employed by one of the leading engineering firms in the world, Michael worked on such structures as Frank Lloyd Wright's Falling Water, The Smithsonian's Hirshhorn Museum & Sculpture Garden, and the National Museum of American History.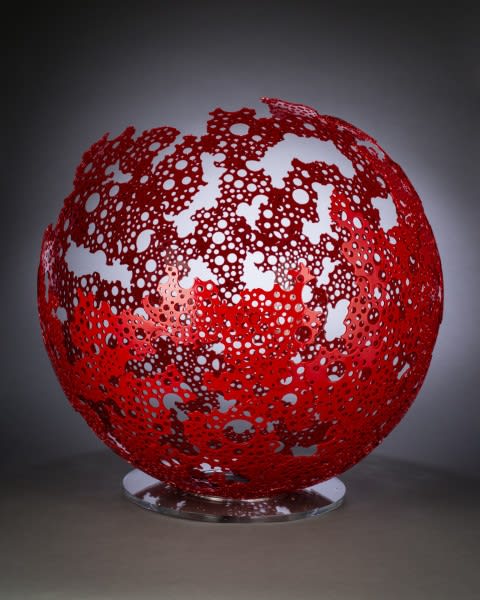 Michael Enn Sirvet, RED SHADOW SPHERE, Powder-coated aluminum, 28 x 28 inches
For more than a decade, Michael has been producing sculptural artworks using metals,hardwoods, plastics, clay, stone, and paper. He continues to travel to the remote and fascinating places of the earth to immerse himself in the wonders of nature. Upon his return, he combines them in his studio with the science and mathematics which influences and shapes the artwork he creates. Michael Enn Sirvet is a highly accomplished sculptor whose work can be found in major collections throughout the world.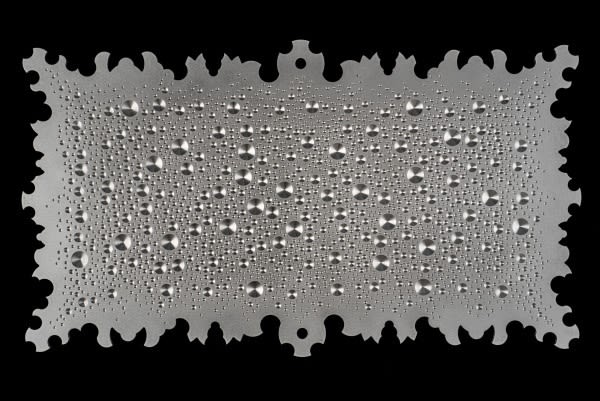 Michael Enn Sirvet, ROUSSEAU RAIN MIRROR, Aluminum, 26 x 44 x 1 inches
"I strive to capture the primitive beauty within familiar forms, to interpret their underlying architecture and their place in time and space, and construct a bridge between those simple icons and complex ideas. Inspired by the geometry inherent within the chaos of nature, and the technology and industry
which I use to mimic them, I create archetypal structures which are at once static and dynamic, organic and industrial, intricate yet tranquil.

"My hope is that the simple intricacies of my abstracted, purified forms and assemblages will invoke recognition and impart the wonder that I feel for nature. That I use industrial materials and methods to create enduring artworks that appear organic, delicate and ephemeral is an embedded irony when considering the effects of man's technological and industrial development upon nature and our environment. However, I feel that passion and the creative ability to turn the industrial and plain into beauty is a sign of the surest hope."
– Michael Enn Sirvet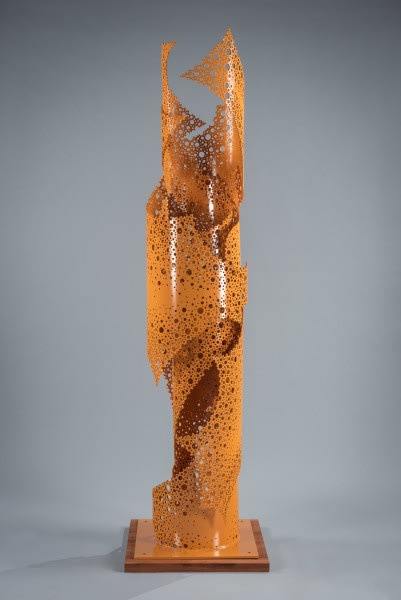 Michael Enn Sirvet, SUNSET OBSCURA, Powder-coated aluminum, 85 x 23 inches