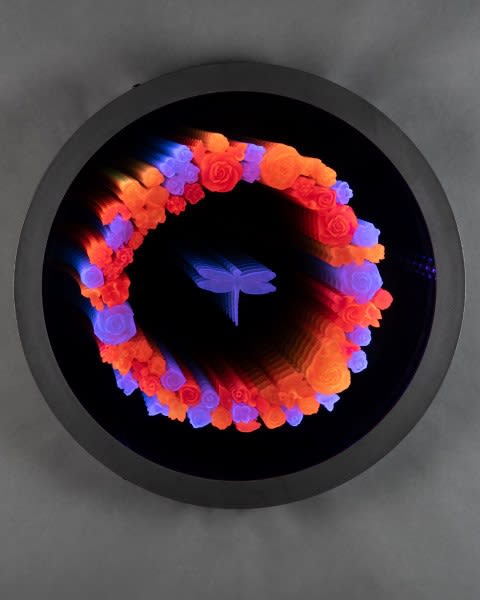 Tim Tate, Summer of Love, Cast poly-vitro, mirror, UV LEDs, 32 x 32 x 3 inches
On Thursday, August 9th, from 4-7 p.m, Momentum Gallery is hosting an Artist Cocktail Reception in conjunction with its current contemporary group glass exhibition, Reflections. The reception takes place at the gallery's Lexington Avenue location and is free and open to the public. Several artists whose work is featured in Reflections will be in attendance, including Tim Tate, Penland School of Craft's 2018 Benefit Auction Signature Artist as well as Thor & Jennifer Bueno and Pablo Soto, and other Momentum Gallery artists. The festive atmosphere will include fun food, cookies by Karen Donatelli Bakery, craft cocktails by Troy & Sons, and a raffle for the Center for Craft. The exhibition Reflections continues through August 25th. We hope you will join us for one of the most engaging contemporary glass shows ever shown in an art gallery in Asheville.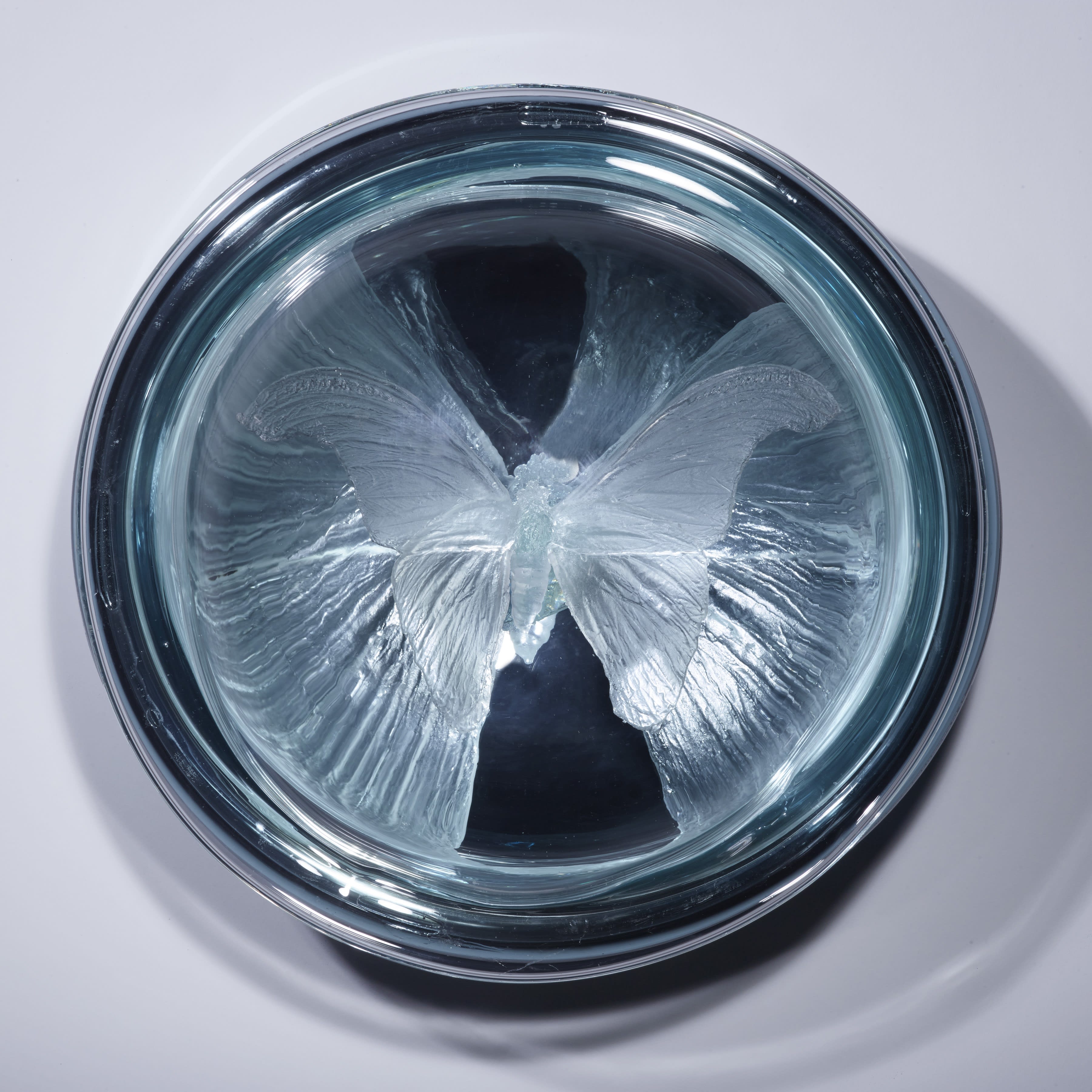 Alli Hoag,Taxonomy/Memory (detail), Cast glass, blown glass, silvering, mixed media

Keep the party going! Immediately following the Cocktail Reception at Momentum Gallery, be sure to head over to our neighbors on Broadway, the Center for Craft for Craft After Dark. More information may be found here – http://www.craftafterdark.com. It promises to be an amazing, art-filled evening in downtown Asheville.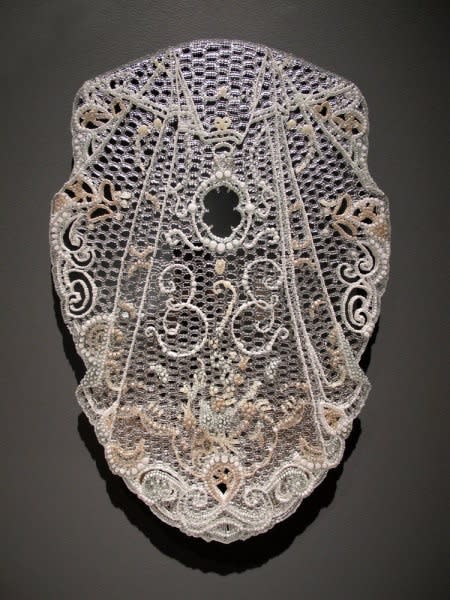 Joanna Manousis, Veil, Fused murrini, water-jet cut sheet mirror, 36 x 24 inches
And, for more fun, head up to the Penland School of Craft's 2018 Benefit Auction, Friday and Saturday, August 10th and 11th. It's no surprise that a number of Momentum Gallery's phenomenal Artist Partners are closely affiliated with Penland. If you've never been to the Auction, it's only an hour's drive north of Asheville and well worth the short trip! While you're there, be sure to visit Penland Gallery's Summer of Glass exhibition, Alchemy: Contemporary Studio Glass. Join us at the 33rd annual auction weekend: http://penland.org/support-penland/annual-auction/
Andy Paiko, Indefinite Sum #9, Blown, sculpted, etched, lacquered, assembled glass, brass, leather, twine