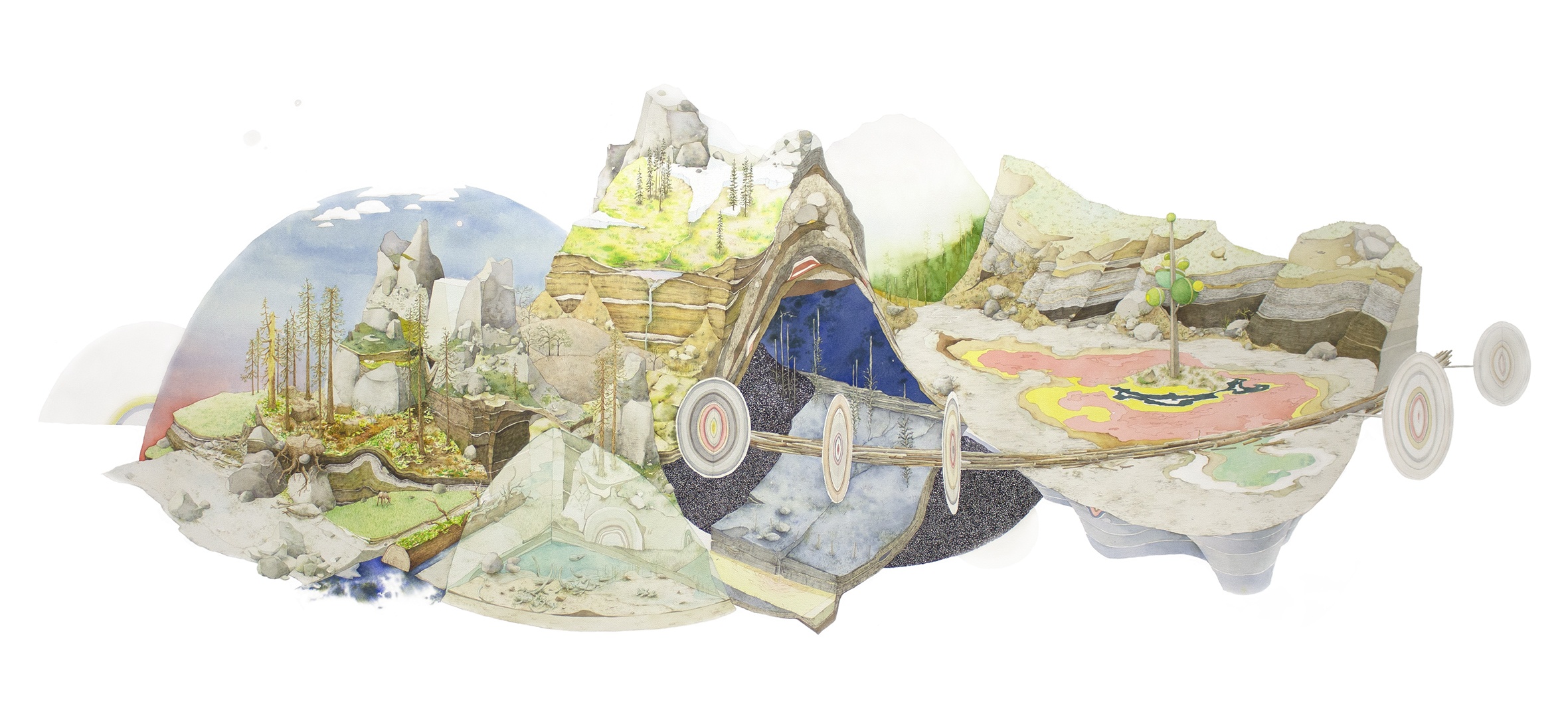 Bryce Lafferty, West (The Tree of LIfe), watercolor & gouache, 46 x 94 inches
On Thursday, February 28th, Momentum Gallery invites you to join us for the opening of two new exhibitions from 5-8pm at our 24 N Lexington Avenue location in downtown Asheville. Come and enjoy the new works of six regional artists. Wine and refreshments will be provided.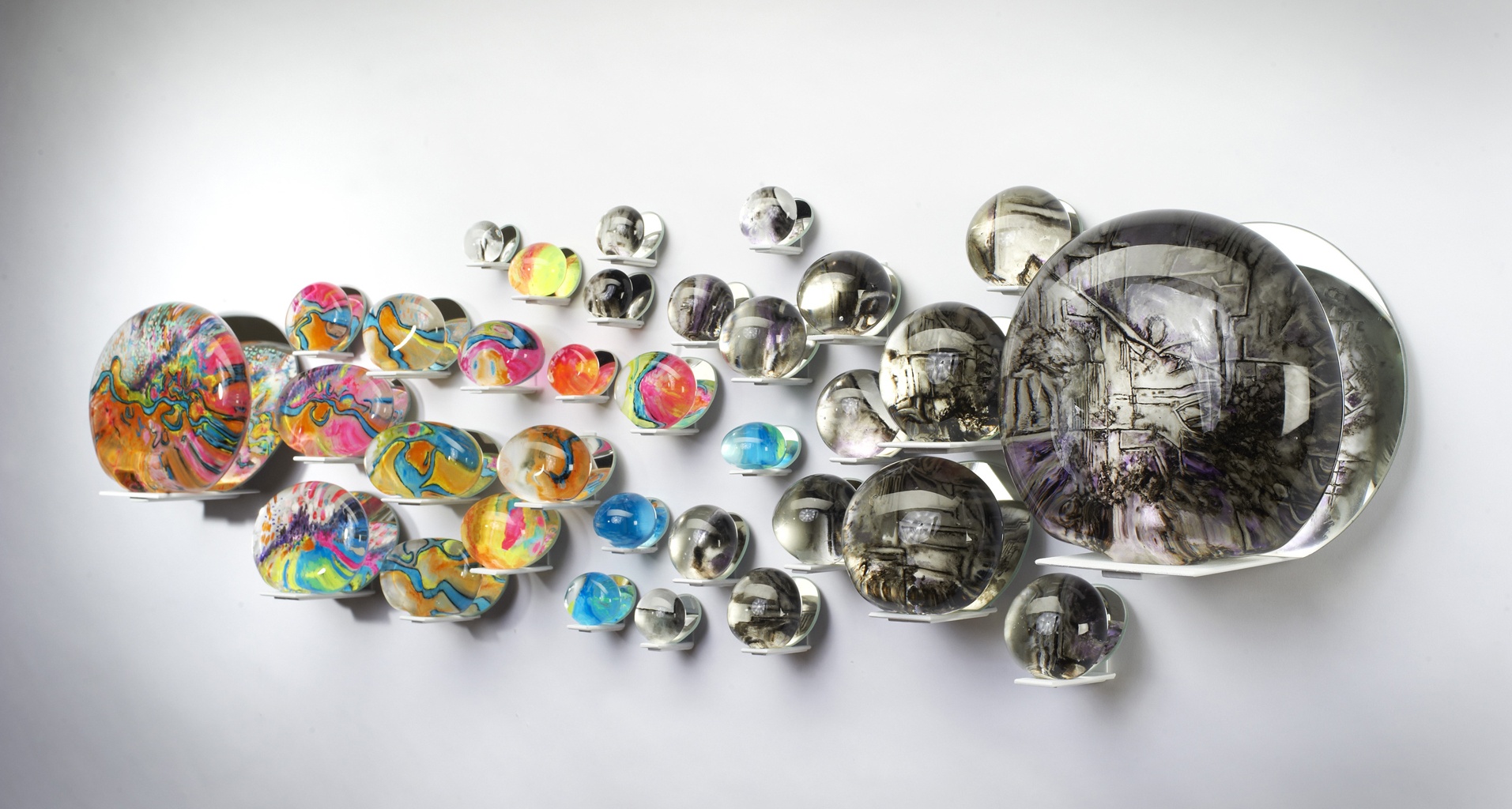 Jennifer Bueno, Mississippi and Kazakstan in the Same Time, glass, 24 x 60 inches
In the Landscape and Of the Landscape
Jennifer Bueno | Bryce Lafferty | William Henry Price
Three regional artists draw inspiration from nature, creating imaginative and intuitive works that respond to environmental conditions, explore unseen interconnections, and incite investigation.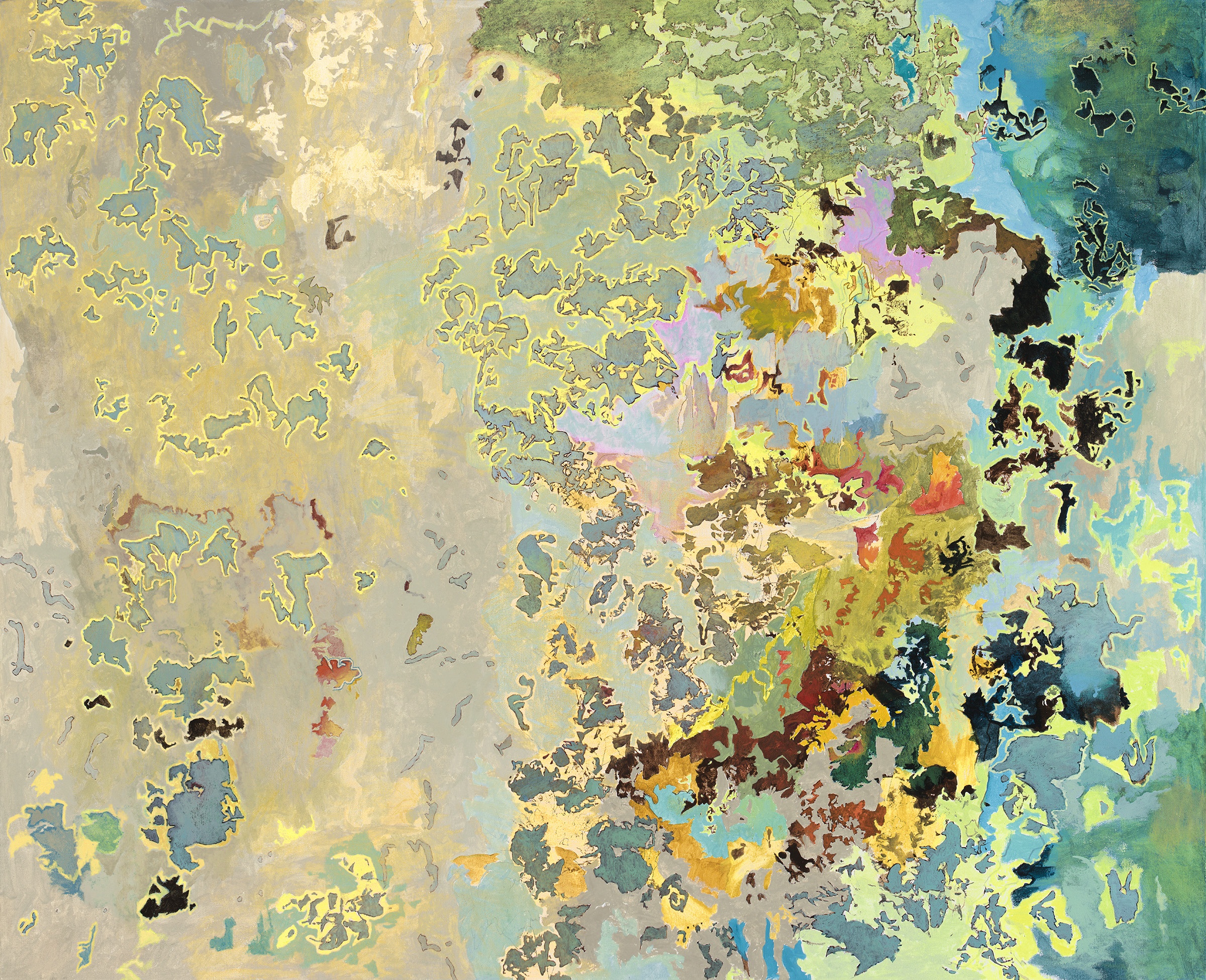 William Henry Price, Astarte, 42 x 52 inches
Three artists convey their wonderment with the natural world and allude to its unseen, inner workings. Through abstract expression, imaginative cross-sections, and works that depict satellite views of our planet, they take viewers on a journey of discovery and introspection. Dimensional blown glass and mixed media works, emotive paintings, and original drawings attempt to reveal the impermanent and transient nature of things as well as the consequence of Man's presence in the landscape.
Vernacular
Phil Blank | David C. Robinson | Sasha Schilbrack-Cole
Narrative paintings, original prints, and ceramic sculpture by three regional artists reference subjects such as faith, race, and identity in the South.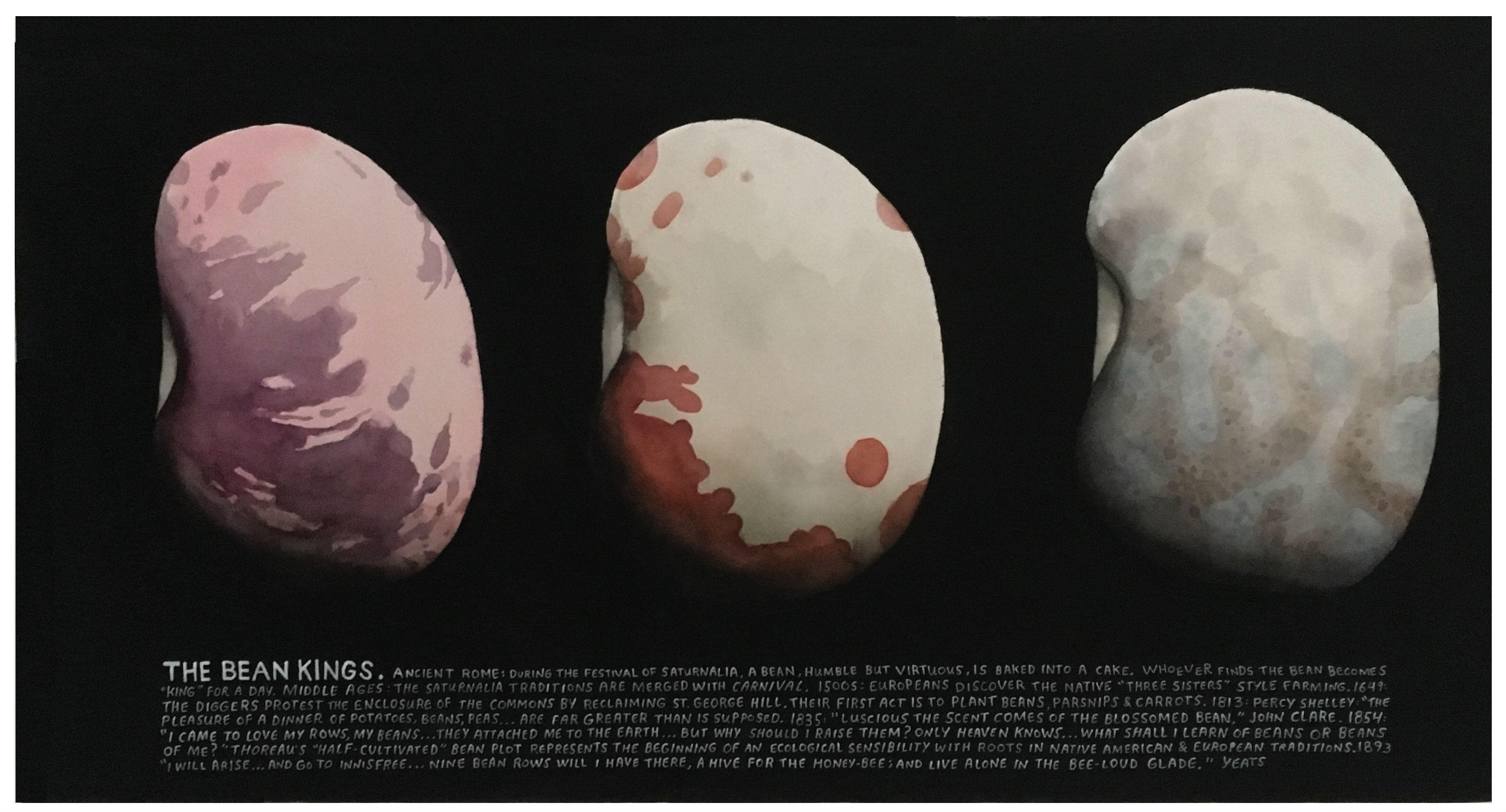 Phil Blank, The Bean Kings, watercolor, gouache, ink
Sasha Schilbrack-Cole, Comforted, but not for long, etching, 8 x 6 inches
David C. Robinson comments, "I hope to encourage the viewer to reflect on the not-so-distant past and to perhaps invite a reexamination or reevaluation of one's own prejudices and assumptions associated with race, religion, and cultural differences. There is something almost mythical about the deep south that is every bit as dark, powerful and timeless as a Greek tragedy or as absurd, complex, and ironic as a Shakespearean comedy."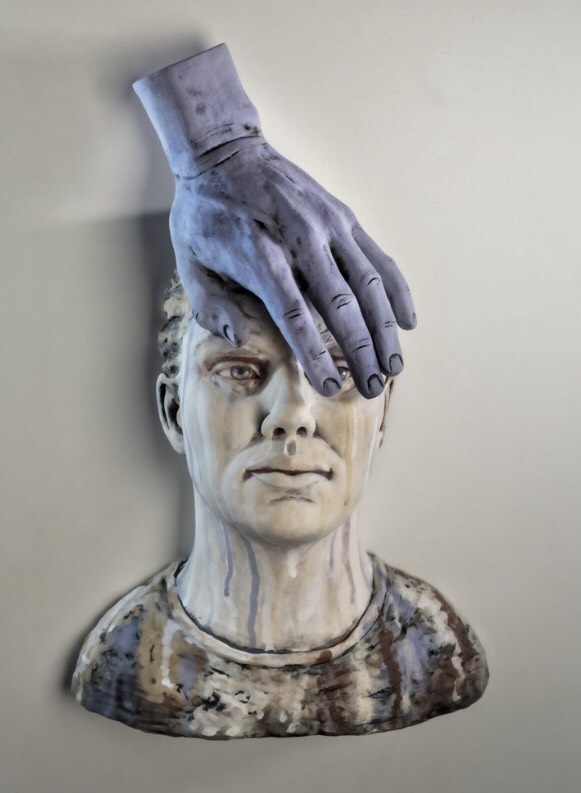 David C. Robinson, Question of Faith, ceramic