Thursday, June 27, from 5-8 pm Momentum Gallery, located at 24 N Lexington Avenue, hosts an Opening Reception for the following new collections, coming in for the summer: Mariella Bisson, Setting Shapes; New Work by Lisa Clague & Paul Sattler, and the sensational invitational Give Me Wood, featuring stimulating, contemporary sculpture and paintings that share wood as the central material. These exhibitions continue at 24 N Lexington Avenue, our downtown Asheville art gallery, through the end of August. More details to follow in our next newsletter!
Mariella Bisson deftly delineates the sculptural planes of regional waterfalls and sylvan scenes creating refreshingly contemporary landscape paintings. Her oil-over-collage paintings feature built-up texture, suggesting the complex surface of stone and tree bark, lichen, and moss. Bisson's paintings demonstrate a strong understanding of formal composition and reflect a sensibility honed from time she's spent immersed in the outdoors. Of note, Bisson is a two-time recipient of the Pollock-Krasner grant and was awarded a New York Foundation for the Arts fellowship in painting.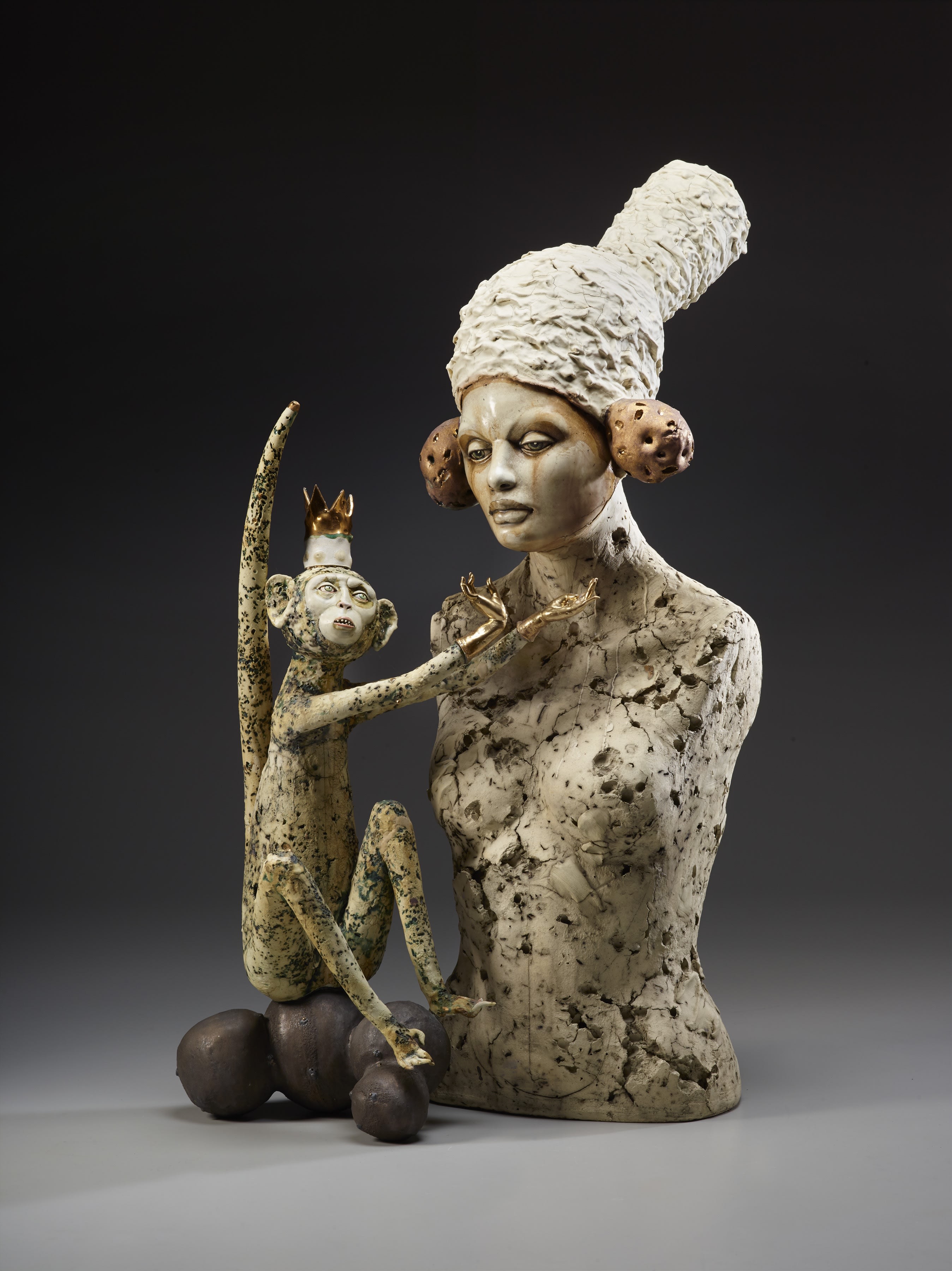 Lisa Clague is an internationally known sculptor. She has been the recipient of the North Carolina Arts Council Fellowship and the Virginia Groot Foundation Grant. Clague's dreamlike ceramic and mixed media figures are elegant and mysterious. While a psychological component is evident, many of Clague's works suggest the relationship between mankind and the natural world.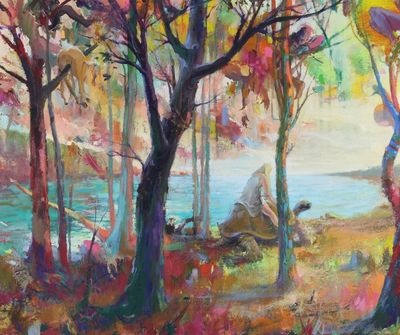 An accomplished oil painter, Paul Sattler was a recipient of the John R. Solomon Guggenheim Foundation Fellowship. In 2004, he was selected to exhibit at the 179th Annual Invitational Exhibition of Contemporary Art at the National Academy of Design in New York, where he received the Wallace Truman Prize. Dramatic narratives unfold in his charged and enigmatic oil paintings which reference historic and literary sources. Sattler comments, "A diverse population of animals are enmeshed in my works' human-inhabited environments, theatrical locales, and domestic dramas."
Give Me Wood is an imaginative and evocative collection of contemporary painting and wood sculpture. Central to the identity and creation of all the extraordinary two- and three-dimensional works in the exhibition is the common material of wood. The participating artists defy logic, explore space (both real and imagined), carve, bend, turn, and otherwise construct some truly amazing and innovative work! Featuring Garry Knox Bennett, Gil Bruvel, Christian Burchard, Tom Eckert, David Ellsworth, Ron Layport, Wendy Maruyama, Jason Middlebrook, Sylvie Rosenthal, Dan Webb, and more.