We are thrilled to announce the opening of our new space, Momentum on Broadway! On Thursday, November 15th, from 6-9pm, join us for grand opening! Located at 52 Broadway Street, the opening of our new downtown Asheville art gallery brings more of the intriguing work you have come to love! New artists, new works, and a brand new space will all be highlighted during this celebration! All are welcome! Please join us!
Momentum Gallery hosts a special reception to celebrate the highly-anticipated opening of its new space located at 52 Broadway Street in downtown Asheville, Momentum on Broadway, on Thursday, November 15th, 6-9pm. A number of Momentum's Artist Partners plan to be in attendance. The reception is free and open to the public.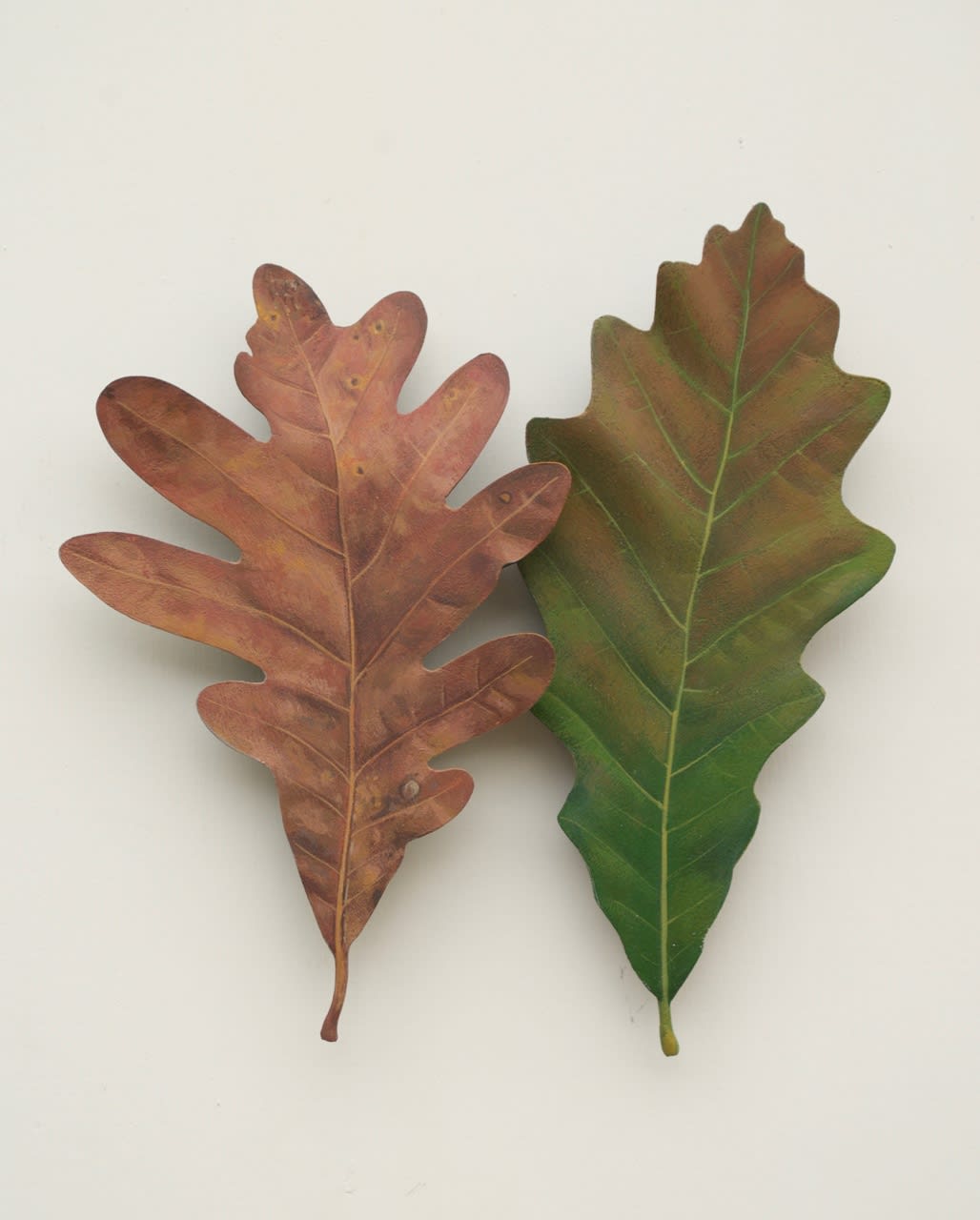 Ron Isaacs, Couple, No. 17, acrylic on birch plywood construction, 8 x 8 x 1 inches.
This event marks the official unveiling of the first phase of renovation, for a 4000-square-foot space on the ground floor of the historic, three-story building Momentum acquired earlier this year. Clean lines and a brighter, more open venue await visitors who were familiar with the space previously occupied by Stuf Antiques. Momentum Gallery intends to continue upfitting additional square footage in the building over the coming months while maintaining locations on both North Lexington Avenue and Broadway Street.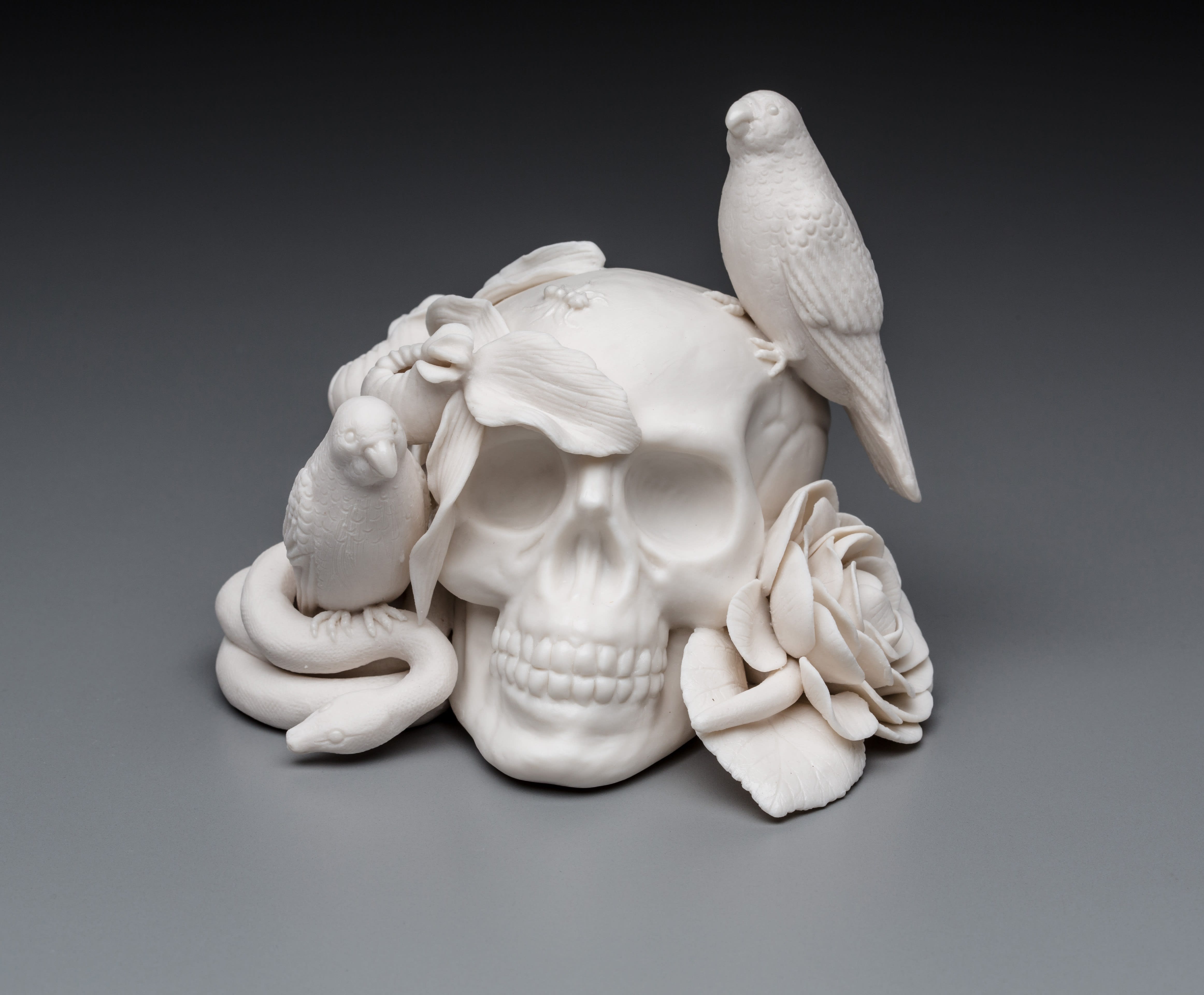 Kate MacDowell. Memento Mori 2, Slip cast and hand built porcelain, glaze, 4-1/2 x 5-1/2 x 4-1/2 inches.
Select works by Momentum Gallery artists occupy the new space along with two exhibitions which also open November15th, Small Works, Big Impact and Casey Roberts – Cyanotype Paintings. The former is an annual curated collection of paintings, sculpture, and mixed media works by gallery artists and special guests. Emotive ceramics, surreal painting, intricate glass curiosities, embroidered foliage, and memento mori come together in a provocative collection of intimately-scaled works by familiar and new gallery artists. Although small in size, these works are nonetheless powerful, conveying the vision and prowess of their accomplished makers and taking on themes of mortality, natural phenomena, and discovery. The exhibition features new works by Samantha Bates, Cristina Córdova, Amber Cowan, David Ellsworth, Hillary Waters Fayle, Amy Gross, Alli Hoag, Ron Isaacs, Kate MacDowell, Kit Paulson, Lawrence Tarpey, and more.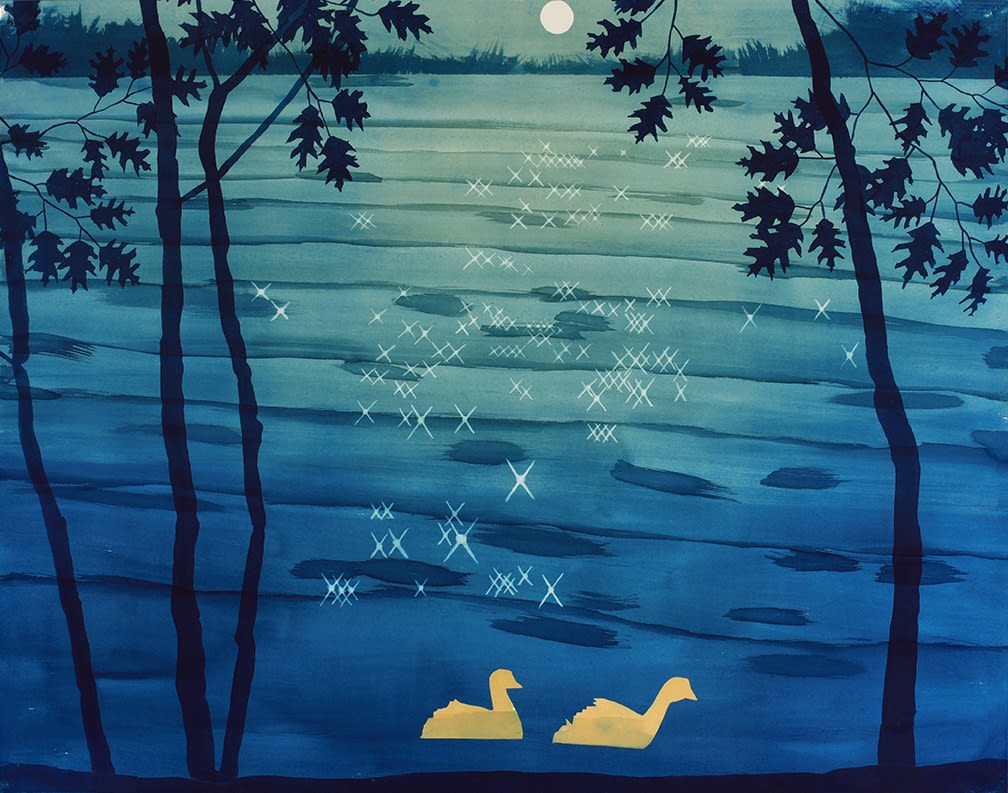 Casey Roberts, Moon Lit (River Without End), Cyanotype on paper w/ collage, 37 x 47 inches.
The gallery is thrilled to announce the Asheville debut of Casey Roberts with a one-person exhibition to open the new space on Broadway. Dreamy and contemplative – Roberts' large-scale cyanotype paintings on paper depict a variety of domestic and wilderness subjects which evoke a still and wonderous world. Subjects the artist often revisits include trees, water, animals, and sky. About these works, the artist comments, "there is an intuitive wisdom in nature." Through his thoughtful use of silhouettes and selective color, Roberts' ethereal works, profound in their simplicity, tap into our longing for connection through nature.
Jordan Ahlers is fulfilling his vision of two decades to elevate the Asheville art scene with the opening of Momentum on Broadway. Already a cornerstone in the downtown gallery district, Momentum Gallery (and now Momentum on Broadway) add to the expanding cultural offerings Asheville is currently enjoying. We look forward to seeing you on Thursday, November 15th! Have a drink with us - beer, wine, champagne, and craft cocktails by Troy & Sons will be provided!